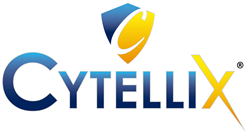 "In today's world with small businesses having more and more information on their computer systems that can be compromised, it is good to have an expert that is able to add another round of security to your system," said Stevie Award judge.
ALISO VIEJO, Calif. (PRWEB) June 11, 2018
Cytellix (cytellix.com), the cybersecurity division of Information Management Resources, Inc. (IMRI), announces that it was named a Gold Stevie® Award winner for Most Innovative Company of the Year – Up to 100 Employees. "It is a privilege to be honored with such a prestigious award and I thank the American Business Award committee for recognizing Cytellix for its accomplishments in the cybersecurity industry," said Brian Berger, executive vice president of commercial cybersecurity for Cytellix.
The American Business Awards are the U.S.A.'s premier business awards program. All organizations operating in the U.S.A. are eligible to submit nominations – public and private, for-profit and non-profit, large and small. Nicknamed the Stevies for the Greek word meaning "crowned," the awards will be presented to winners today at a gala ceremony at the Marriott Marquis Hotel in New York.
More than 3,700 nominations from organizations of all sizes and in virtually every industry were submitted this year for consideration in a wide range of categories, including Startup of the Year, Executive of the Year, Best New Product or Service of the Year, Marketing Campaign of the Year, Live Event of the Year, and App of the Year, among others. Cytellix was nominated in the Most Innovative Company of the Year category for companies up to 100 employees.
Cytellix Cybersecurity has become an industry innovator as a standards based managed service provider to small and medium-sized businesses (SMBs), recognized also as the 2017 Inaugural Industry Innovator by Washington Technology. The team has designed affordable enterprise grade cybersecurity software and services to protect the very businesses that are most prone to cyber-attacks. This mission of helping SMBs has created much disruption in the managed service space. As a provider of innovative solutions that has successfully protected the critical enterprise information technology infrastructure of numerous clients within California, Washington, Georgia, Washington D.C and the rest of the country, Cytellix brings a turnkey solution to combat cybersecurity problems at the commercial, federal, state, and local levels.
More than 200 professionals worldwide participated in the judging process to select this year's Stevie Award winners.
"The nominations submitted for the 2018 American Business Awards were outstanding. The competition was intense, and those recognized as Stevie Award winners should be immensely proud of this accomplishment," said Michael Gallagher, president and founder of the Stevie Awards.
Berger added, "I would also like to personally congratulate every company nominated for these awards. It is a huge achievement just to be considered."
For more information about Cytellix, visit cytellix.com or call 949.215.8889.
About Cytellix
Cytellix, the cybersecurity division of Information Management Resources, Inc. (IMRI), is an industry-standards-based, managed cybersecurity service provider, specializing in proactive behavioral analytics and situational awareness of an organization's cyber posture. Cytellix has created an affordable outsourced solution for small and medium-sized businesses (SMBs) – which have become one of the largest targets of cyber-attacks in recent years – and its solutions have monitored over 7 million devices thus far. Its best-in-class, turnkey service was designed to help SMBs in government, manufacturing, finance, banking, law, healthcare and higher education sectors take a proactive, low-friction approach to securing their environment. The managed service includes assessments, gap analysis, continuous monitoring, practical plans of action, and customized best practices for remediation and implementation. Cytellix has not only successfully secured the network perimeters for the U.S. Army, Missile Defense Agency and municipal organizations such as the City of Irvine, but its proactive solution has also been deployed at leading corporations, including PricewaterhouseCoopers, Kaiser Permanente and the Walt Disney Company.
About the Stevie Awards
Stevie Awards are conferred in seven programs: the Asia-Pacific Stevie Awards, the German Stevie Awards, The American Business Awards®, The International Business Awards®, the Stevie Awards for Women in Business, the Stevie Awards for Great Employers, and the Stevie Awards for Sales & Customer Service. Stevie Awards competitions receive more than 10,000 entries each year from organizations in more than 60 nations. Honoring organizations of all types and sizes and the people behind them, the Stevies recognize outstanding performances in the workplace worldwide. Learn more about the Stevie Awards at http://www.StevieAwards.com.
# # #
The Cytellix logo is a registered trademark of Cytellix.
All other trademarks in this release are the property of their respective owners.