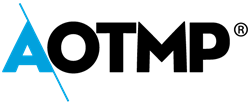 AOTMP EVP of Efficiency First® Adoption, Timothy C. Colwell says One Source Communications customers are very positive about the business value they provide.
INDIANAPOLIS (PRWEB) June 12, 2018
AOTMP is pleased to announce One Source Communications has earned Solution Certification in Telecom Expense Management Lifecycle and Enterprise Mobility Management services in the Efficiency First® Vendor Solution Certification Program.
One Source Communications offers these certified solutions: Communications Lifecycle Management, Managed Mobility Services and IT Expense Management. These certified solutions were evaluated through a multi-phase process involving input from One Source's global enterprise customers and utilizing AOTMP's highly-regarded Efficiency First® Vendor Solution Certification Framework. AOTMP's Efficiency First® Certification program drives standards for technical, financial and operational efficiency across enterprise fixed and mobile telecommunications environments.
With nearly 30 years of experience serving mid-market enterprises, One Source partners with multi-location clients, primarily community banks, quick-service restaurants, senior care and assisted living facilities, and property management firms.
"We are thrilled to achieve the AOTMP Efficiency First® Solution Certifications," Executive Vice President of Technology of One Source Communications, Kirk Waddell said. "Our near-perfect scores from customers reflected our team's unwavering commitment to providing the highest level of services for the past 30 years. We are appreciative and humbled that both AOTMP and our clients recognize the discipline and rigor with our fully managed approach, not just software, to telecom management."
AOTMP EVP of Efficiency First® Adoption, Timothy C. Colwell says One Source Communications customers are very positive about the business value they provide. This is the reason One Source was recognized for "Best Customer Success Program" at the annual awards given at the AOTMP Summit 2018 this past April.
"The real and perceived value of a managed services vendor is highly dependent on reliable delivery backed by domain experts," AOTMP's EVP of Efficiency First® Adoption, Timothy C. Colwell, said. "One Source Communications not only recognizes the influence of these value drivers – they execute on them consistently and their clients resoundingly confirmed it."
A complete list of Efficiency First® Solution Certified Vendors can be found on the Telecom Management Certified Vendor Directory.
ABOUT AOTMP
AOTMP is a global information, research and advisory firm for telecom, mobility and technology management best practices and industry standards. We deliver actionable insight, data, and best practices through our Efficiency First® Framework that equip telecom, IT, and mobility leaders and vendors to achieve telecom management industry excellence. For more information, visit aotmp.com.
ABOUT ONE SOURCE COMMUNICATIONS
One Source Communications helps businesses simplify a complex technology world. One Source is the leading provider of fully-managed Communications Lifecycle Management for mid-market enterprises. Today, One Source manages more than 1,000 customers, 20,000 business locations, and over one million assets throughout the U.S. In addition to traditional Telecom / Wireless Expense Management services, One Source provides 24/7 local helpdesk, procures and provisions telecom/IT, and handles all service requests. One Source frequently generates triple-digit ROI for customers through contract negotiation, portfolio optimization, and ongoing expense management. One Source's approach empowers businesses to focus on customers and revenue-generating activities. Learn more at http://www.ostcm.com.