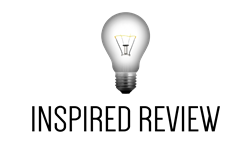 "Inspired Review blurred the line of being a vendor and colleague while I was supervising their work as a preferred managed review provider of Proskauer Rose. I have never seen a company as innovative, process oriented and caring to their attorney workforce."-Seth Schechtman
NEW YORK (PRWEB) June 11, 2018
First, Inspired Review welcomes Seth Schechtman as our new Managing Director of Document Review Services.
Seth has over 13 years experience in the eDiscovery arena, exhaustively focused on the Document Review and Analytics side of the EDRM. For the past two years, Seth served as the Firm-Wide Review Manager at Proskauer Rose LLP, a worldwide renown Am Law 30 firm. Prior to joining Proskauer, Seth worked at Dechert LLP, another top Am Law 50 law firm, for nine years, completing his tenure as a senior staff attorney managing large teams and designing workflows for complex litigation and investigations.
Seth has a long and mighty history of using his finely honed skills, analytics and TAR tools to analyze and cull review sets, design custom workflows and develop QA and QC techniques to promote review efficiency, accuracy and consistency for every matter he's touched. He's also built, restructured and managed the day-to-day operations of remote and onsite teams consisting of hundreds of reviewers for numerous million dollar review projects across Fortune 500 companies within varied industries, from pharmaceuticals and consumer products to hedge funds and financial firms.
Seth Schechtman exclaimed, "Inspired Review blurred the line of being a vendor and colleague while I was supervising their work as a preferred managed review provider of Proskauer Rose. I have never seen a company as innovative, process oriented and caring to their attorney workforce. I look forward to supporting the relationship at my former firm and bringing similar successes to other law firms and their corporate clients."
Founder and CEO of Inspired Review, Mike Dalewitz, added "Seth Schechtman is by far the greatest and most analytical leader of document review I have seen in the 14 years that I have been in this industry. Welcome to the Inspired Family!"
Next, Inspired Review announces Philip Carillo as Managing Director of Recruiting and HR Operations.
Philip joins Inspired Review after 8 years as a National Director of Recruiting at Hudson Legal (Now Epiq) and Advanced Discovery (Now Consilio). After many years in global recruitment and HR management for fast growth companies, Philip has a broad range of functional knowledge. As a leader in the human resources and recruitment spaces of the legal industry, he continues to improve and refine workforce performance, employee engagement, and HR management methods.
Matt Daimler, Inspired Review's VP of Sales, stated, "Phillip's 'good is the enemy of great' mentality has lead, in a short period of time at Inspired, to successful business process transformations and ultimately to client success. He has created technologically smarter recruiting systems from scratch and re-engineered existing systems and workflows, to be more scalable and to support high volume, high impact delivery demands."
Finally, Inspired Review announces the hiring of Gabe Landau, an Emmy Award Winner for his work in Reality Television and a Davey and Telly Award Winner in the areas of digital media and brand marketing.
Gabe has a track record of "transformational" strategy and vision which has led to the development of both great content and larger brand awareness for companies, especially in the consumer products arena. He is a proven leader with a successful track record for developing and executing television, mobile and digital campaigns that stand out.
Mike Dalewitz gave one final sentiment, "Gabe has a deep understanding of content consumption and the latest technologies. His technical aptitude now makes him a great asset for Inspired Review and he will have a great impact on further spreading our disruptive legal technology to the Industry."
About Inspired Review
Founded in 2013, Inspired Review is the most groundbreaking document review firm in the legal industry and the Pioneer of Remote Document Review. With advances in data security and skills testing and metrics technology, through its proprietary software, ReviewRight, Inspired Review has built the largest network of highly qualified document review attorneys in the United States. Inspired Review ensures the defensibility of your review and minimizes the risk of error through statistically validated quality control, developed in-depth validation and targeted search methodologies. Inspired Review is also very concerned with igniting change in the world by giving back. A percentage of all the company's profits are donated to a rotating group of sponsored charities.