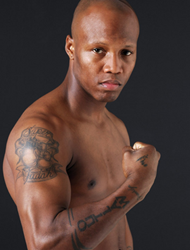 (PRWEB) June 11, 2018
Six-time world champion boxer Zab Judah will be streaming with Bonk be.live. Zab has multiple-time former world championships in two weight classes. He held the International Boxing Federation (IBF) and World Boxing Organization junior welterweight titles between 2000 and 2004; the IBF junior welterweight title again in 2011; and the undisputed welterweight title in 2005, which included a reign as the lineal champion from 2005 to 2006
The six-time world champion has entered the ring against legendary titleholders such as Floyd Mayweather Jr., Amir Khan, Cory Spinks, Miguel Cotto and Micky Ward.
Zab Judah is still the last undisputed welterweight champion of the world.
Zab is affiliated with GYM X Boxing (http://www.gymxboxing.com) in Brooklyn, New York.
"Our VP of Corporate Development, Sean Green, is excellent at introducing athletes and entertainers to our Bonk be.live app" stated Michael Gilburd, CEO. Working with Sean, his long-time colleague at American Express, Gilburd believes there will be several more athletes and entertainers who will seek to send their messages through the new version of Bonk.be live.
About Bonk.be live
Bonk. be live is a tool for broadcasting live-streaming videos and watching others perform. With Bonk Live you can log in with a phone number, Facebook account, or Instagram account.
Bonk. be Live is the best App for Superstars, Performers and Aspiring Stars who want to keep their fans updated. Bonk.be live Star Broadcasters: interact with fans all over the world, Professional athletes, Singers, Dancers, Motion picture stars, Famous DJs, Rappers, YouTube celebrities, and Facebook top influencers, all can connect to millions of fans. while other broadcasters have fun online endeavoring to Become the next
Bonk.be live star!