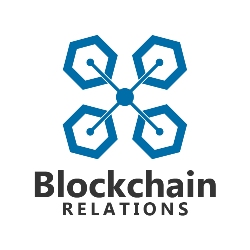 To date, SmartCash's community-driven model has already enabled completion of 22 projects around the world and more than 30 others are currently in progress.
COLUMBUS, Ohio (PRWEB) June 11, 2018
Blockchain Relations, the first media networking brand established to connect mainstream audiences around the world with crypto, today announces the publication of an article titled "The Unique Impact of SmartCash ($SMART): Helio Gómez's Personal Story," which provides an overview of how a community activist in Mexico aims to bring awareness of SmartCash to students on various campuses by finding a formula that would create an ecosystem in universities where students could receive a budget in SMART from parents, scholarships and other sources.
To view the full publication, visit: http://smartcash.blockchainnewssource.com/the-unique-impact-of-smartcash-smart-helio-gomezs-personal-story/
To date, SmartCash's community-driven model has already enabled completion of 22 projects around the world and more than 30 others are currently in progress. Together, these projects showcase the ways in which SmartCash can benefit the lives of real people around the world while simultaneously proving its potential as a revolutionary alternative to conventional payment methods.
Helio's project is currently in the conception stage. He realized that waiting for the SmartCard platform, which will be released very soon, would make his proposal more beneficial. At his Universidad de la Americas, Helio outlined the steps it would take for his project to help students financially, while simultaneously marketing and spreading SmartCash adoption. One of the ideas is to start a "SmartStudent" community, hoping to inspire students to meet up and expand the SmartCash community. These meetings would encourage students to submit proposals and grow the community on their own.
Next, Helio is using his connections in the university area to convince restaurants and food trucks to adopt SmartCash as a form of payment. This way, students can use their SMART to buy food and SmartCash can display its ability for in-store transactions. Imagine how beneficial this could be to families when the costly and difficult process of sending remittance payments is no longer necessary. Furthermore, Helio has spoken with university authorities to get more support for the idea. His story is an example of both the process and the ways in which SmartCash can (and has) made an impact on real-life communities.
About SmartCash
SmartCash (Crypto: SMART) is a blockchain-based crypto that sets itself apart with community governance, a self-funded community treasury, and mining accessibility to standard PCs. With emphasis on community involvement and merchant adoption, SmartCash aims to create the most nimble and fastest-growing crypto.
For more information via the SmartCash website, visit: https://smartcash.cc/
To view an interactive flipbook and learn how to engage with the community, visit http://smartcash.blockchainnewssource.com/flipbook/
About Blockchain Relations
Blockchain Relations™ was launched as a division of The Global Precision Group (est. 2010) to help crypto-assets and blockchain projects achieve greater visibility through media connections and proven branding strategies. The core team leverages a unique blend of experience spanning media relations, investor relations, syndicated communications, marketing, crypto markets and community-building initiatives.
To learn more about Blockchain Relations, visit http://www.blockchainrelations.io
To learn more about the Blockchain Relations Brand Network and its growing number of blockchain-focused brands, visit http://www.blockchainrelationsbrandnetwork.com
Please see full terms of use and disclaimers on the Blockchain Relations website applicable to all content provided by Blockchain Relations, wherever published or re-published: http://www.blockchainrelations.io/disclaimer