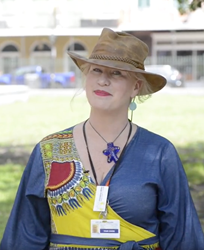 NEW ORLEANS (PRWEB) June 11, 2018
Two Chicks Walking Tours announced today that they will be an official sponsor of the 2018 FestiGals Women's Weekend Experience being held June 21-24. The event is New Orleans' first and only festival created for women by women, providing a weekend of inspiration, empowerment and enjoyment in a safe and women-centric environment.
As a woman-owned business, Two Chicks Walking Tours is participating as a sponsor and event host. They will be guiding visitors on one of their well-known New Orleans walking tours as expected with a distinctly feminine lens. The two-hour walking tour is scheduled for 2 p.m. on Saturday, June 23rd. The event will be led by one of Two Chicks Walking Tours' licensed New Orleans tour guides and will feature a cocktail toast to the women who have helped make New Orleans what it is today. Tickets for the walking tour can be purchased online.
"In many ways, the history of New Orleans is a story shaped by the amazing women who have called this place home," said Christine Miller, owner of locally owned Two Chicks Walking Tours. "We are thrilled to offer French Quarter walking tours to local and visiting women alike who may not know some of those stories. From the sisters at the Ursuline Convent to the Baroness Pontalba and many more, there have been so many women who have left their mark on this city. Especially with New Orleans celebrating its tricentennial this year, we're thrilled for the opportunity to tell the stories of these remarkable women."
The 2018 FestiGals Women's Weekend Experience features events from Thursday through Sunday, including speakers, cocktail parties, a Second Line and a Sunday gospel brunch. A full schedule is available here.
For more information on FestiGals' Women's Weekend Experience or Two Chicks Walking Tours, interested parties can visit http://www.twochickswalkingtours.com or call Two Chicks Walking Tours directly at (504) 975-4386.
Two Chicks Walking Tours is a tour company based in New Orleans that provides guided tours of city neighborhoods like the Vieux Carré and Garden District from licensed tour guides by the City of New Orleans that provide historical and cultural tours which are both fun and informative to tourists and visitors.