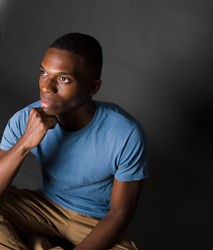 I think there is a danger with young people of being dependent in the sense that they don't acquire any identity or self-image of themselves as thinkers. -Edward Debono
HOUSTON (PRWEB) June 12, 2018
When the odds are stacked against you; poverty, crime, poor schools, drug infested neighborhood, socio-economic disadvantages, or family instability and dysfunction, being able to critically think to solve problems and make good decisions could be the difference between life and death. No one understands this better than Charles Savage, Executive Director of Fifth Ward Enrichment Program (FWEP). Savage has been involved in changing the lives of today's youth for over 25 years. "One of the biggest gaps we see in today's youth is their inability to discern. Not being able to determine risk vs reward or distinguish between right and wrong is a big issue," stated Savage.
To address this gap, FWEP has decided to pilot a critical thinking program called Crossroads Decisions® to enhance the thinking skills of young males. "Our mission is to empower boys to become responsible men and productive members of their families and communities. We feel Crossroads Decision® has the potential to help our mission become reality," says Savage.
The pilot is aimed at developing problem solving and decision-making skills that will allow the young men to:

Uncover hidden opportunities in "problems"
Thoroughly judge a situation
Quickly and accurately weigh risks against rewards
Be a visionary
Remove obstacles with simple solutions
Use "what-if" thinking to avoid costly mistakes
Assess all angles of the big picture before deciding
Reach optimal solutions more quickly than ever before
Consistently "make the right decisions"
Be a strong and confident decision-maker
Crossroads Decision® was developed by Julyan Lee, Founder/President of the Leeward Team. It uses the power of the Six Thinking Hats® as the means for youth to be able to improve their critical thinking. Each hat represents a different mode of thinking which allows for the right kind of thinking to occur at the right time.
Although the value was obvious, there were challenges in getting funding for the Crossroads Decision® Pilot. That challenge was eliminated when Lee was introduced to Noel Pinnock, Bureau Chief and Executive Director for the MBK Houston Movement. "President Obama launched the My Brother's Keeper initiative to address persistent opportunity gaps faced by boys and young men of color and to ensure that all people can reach their full potential. Crossroads Decision® aligns with MBK milestones and will make a positive impact on these young men," says Pinnock. MBK Houston Movement is supported by the Houston Health Foundation.
Every day, youth are forced to make split second decisions that can alter their lives drastically. Sadly, underprivileged youth may not be thoroughly equipped to think critically during these situations. "Our goal is to inspire at-risk youth of the FWEP to believe in their ability to think and behave in a manner that transforms their current situation and eliminates predictable outcomes," says Lee.
If you would like to see firsthand how this powerful program could benefit at-risk youth in your community, please send an email to http://info@crossroadsdecision.com. In the Subject Line type 'Crossroads Decision® Information Request'. You will get an immediate response.
Website References:
Fifth Ward Enrichment Program – http://www.fwepinc.org/
My Brother's Keeper MBK Houston - http://www.mbkhouston.org/MBK2017/MBKindex.html
Crossroads Decision® - http://crossroadsdecision.com/
The Six Thinking Hats® - http://crossroadsdecision.com/our-programs/six-thinking-hats/
Houston Health Foundation - http://www.houstonhealthfoundation.org