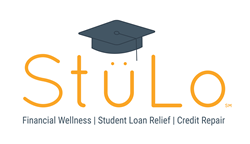 "StuLo is a no-cost and low-cost alternative to the more expensive, employer-based repayment assistance programs. StuLo appeals to a wide audience that is looking for a solution but doesn't have the budget to offer a funded loan repayment solution. We are seeing dramatic growth due to these conditio
SCOTTSDALE, Ariz. (PRWEB) June 12, 2018
StuLo, a leader in Student Loan Debt Relief programs announced this week that StuLo is now being offered to over 1 million employees and association members nationwide. This milestone reflects the rapid growth of the Student Loan Debt Relief marketplace.
The Student Loan Debt crisis is continuing to worsen, while at the same time employers are struggling with their benefit budgets. Employers and Associations are seeking products that can be implemented quickly and inexpensively. "StuLo is a no-cost and low-cost alternative to the more expensive, employer-based repayment assistance programs. StuLo appeals to a wide audience that is looking for a solution but doesn't have the budget to offer a funded loan repayment solution. We are seeing dramatic growth due to these conditions." said Ben Rozum, President of StuLo.
StuLo is available to Employers, Alumni and Trade Associations, and can be embedded with other Financial and Insurance programs. StuLo offers its members individualized, concierge support with their student loans ranging from Federal Loan modification, income-based repayment plan eligibility, and private loan refinancing -- in addition to other financial wellness benefits.
For more information, please visit: http://stulowellness.com
StuLo
StuLo is an affordable benefit solution that is focused on financial wellness, student loan debt relief and credit repair services that is designed to help employees and association members. StuLo is easy to implement because it has a voluntary option that requires no cost and no administration. To learn more, visit https://StuLoWellness.com.