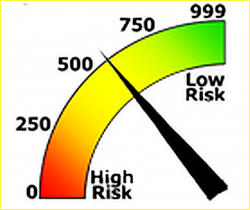 CBC is thrilled to introduce this revolutionary data solution that could benefit every dealer across the country.
FRESNO, Calif. (PRWEB) June 15, 2018
By incorporating alternative credit data from the leading specialty bureau, Clarity Services, a part of Experian, this new report will help dealers mitigate risk with greater precision and improve their ability to distinguish between the different categories of subprime consumers. This enhanced consumer assessment will allow buy-here-pay-here and automotive dealers to extend credit opportunities for consumers who may not qualify for a traditional loan.
"CBC is thrilled to introduce this revolutionary data solution that could benefit every dealer across the country," said Mike Green, CBC President and CEO. "The addition of Clarity's data is exactly what subprime auto dealers need."
The combination of alternative credit data and traditional data provides a comprehensive picture of consumer credit behavior. Alternative credit data includes credit performance data from non-traditional lenders, repayment history, overall consumer stability and more to help pinpoint the most creditworthy applicants. This unique insight is not possible with only a traditional credit report.
Being able to more accurately price and structure deals with profitable loan terms while managing risk has always been a huge concern for buy-here-pay-here dealers and auto dealers in the subprime marketplace. By incorporating the industry's largest source of alternative credit data, dealers can approve more qualified applicants, while reducing stipulations and risk.
About Credit Bureau Connection (CBC)
Credit Bureau Connection is the leader in credit reports, compliance management, and consumer prequalification solutions for automotive, motorcycle, power sports, and RV dealers; along with a vast network of lenders, brokers, and integrated software partners throughout the automotive industry. CBC provides traditional and non-traditional credit report products along with soft-pull credit reports, consumer facing web credit application tools, and compliance services. CBC sets the standard with superior customer service, fully responsive cross-platform software, comprehensive data security, and the best up-time service levels available. CBC's forward thinking business and technology approach is the driving factor in the companies' substantial growth year after year for over a decade.