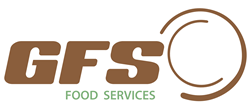 LOS ANGELES (PRWEB) June 12, 2018
Global Freight Solutions (GFS) is excited to announce the expansion of its division dedicated to providing tailored third-party logistics services to coffee and tea companies around the world.
Coffee and tea supply chains are complex with many moving parts ranging from consolidation at the point of origin to shipping via ocean or air freight to domestic transportation and distribution, and because of that many companies rely on third-party logistics (3PL) providers to keep their businesses running smoothly.
As a 3PL company that has transported over 1 billion tons of freight in the past 19 years, and as lovers of both coffee and tea, Global Freight Solutions saw an opportunity to create a specialized team with the knowledge, experience and passion needed to deliver the best shipping, logistics and warehousing services possible.
The division is a natural extension of the company's existing coffee and tea distribution services where GFS handles the domestic transportation and distribution of roasted coffee, cold brew kegs, and ready-to-drink (RTD) beverages. The company is a proud member of the Specialty Coffee Association (SCA) and its clientele includes leading third wave coffee roasters, cold brew brands and tea companies.
For more information on the third-party logistics services Global Freight Solutions provides, please visit the company website: https://shipgfs.com
About Global Freight Solutions:
Global Freight Solutions (GFS) has been successfully serving its customers since 1999, servicing local, national and international transport, logistics, consolidation and warehousing with over one billion tons of product moved to date. The company's five specialty transport and logistics divisions are staffed with category experts who know the optimal way to move your shipment on-time and on-budget, guaranteeing arrival in excellent condition, with a bespoke customer service experience that delivers up-to-the-minute status information on every shipment.
Contact:
Global Freight Solutions
Ron Tan
(310) 669-8686
https://shipgfs.com