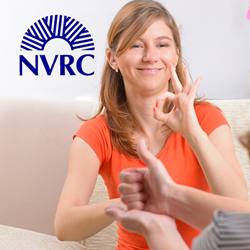 The services provided by the NVRC are fantastic, and by working together we can directly assist them in improving the lives of hearing impaired people in the community
FAIRFAX, Va. (PRWEB) June 14, 2018
Wally Arcayan, CEO and principal agent of Designers Insurance Agency headquartered in Fairfax, is inaugurating a charity campaign to help raise local support and donations for the regional nonprofit Northern Virginia Resource Center for Deaf and Hard of Hearing Persons (NVRC).
"The services provided by the NVRC are fantastic, and by working together we can directly assist them in improving the lives of hearing impaired people in the community," said Arcayan.
To encourage the involvement of residents in northern Virginia and the DC area, Arcayan has pledged to issue a $10 donation to the NVRC in the name of anyone who refers in a friend, family member, or loved to their nearest Designers Insurance office for a no cost insurance appraisal during this campaign. There is no cost for the appraisal, and all donations will be paid directly by the Designers agency.
For more information on how to support the event, readers are invited to view this page: http://www.designersinsuranceagency.com/Reward-Your-Community-AND-Yourself_50.
About Designers Insurance Agency
Designers Insurance Agency has been serving the Fairfax, Gainesville and Herndon area for over 20 years. Wally Arcayan, owner of Designers Insurance Agency, values the opportunity to guide customers through the many options within the industry, ensuring the best selections for their financial future. Having received the Allstate Financial Leader Award and Honor Ring for 12 years, Wally Arcayan and his staff focus on providing the highest standards of service at all times and in every situation. More information about Designers Insurance Agency can be found at http://designersinsuranceagency.com. To contact an expert at Designers Insurance Agency, call (703) 385.0440.