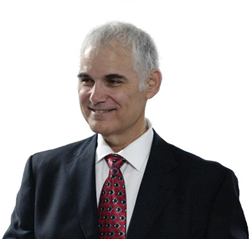 The conference will include a variety of "hot topics of discussion."
ASHEVILLE, N.C. (PRWEB) June 16, 2018
The 2018 Real Estate Conference, to be held by the Georgia Society of Certified Public Accountants, will meet in Atlanta on Thursday, June 21. Now, American IRA—a Self-Directed IRA administration firm out of Asheville, NC—has announced that it will be attending the conference to share information, network, and enjoy the northern Georgia scenery.
The conference will include a variety of "hot topics of discussion," according to the GSCPA website, including an economic update, commercial real estate forecast, and talks on "affordability" as well as 1031 exchanges after the Tax Cuts and Jobs Act.
According to American IRA CEO Jim Hitt, these events are tremendous opportunities for the Self-Directed IRA firm. "We love to get out to these events, not only because we want to keep up to date on economic information and get a sense of everything that is going on in our world," said Jim Hitt. "But because we also love to get the word out there about American IRA. These events can be two-way streets in which everyone who attends gets something of tremendous value out of the entire event."
With the 2018 Real Estate Conference slated to "take a deep dive into tax reform," according to the website, American IRA will attend to ensure it understands the full ramifications of the Tax Cuts and Jobs Act.
"The Tax Cuts and Jobs Act set the foundation for entirely new sets of circumstances for investors," said Jim Hitt. "It is not only important that investors know what these are, but that Self-Directed IRA administration firms like American IRA keep up to date on everything that is going on. Even though we keep up on events and changes in the tax code, we like to hear outside perspectives as well."
Jim Hitt further explained that the networking opportunities at these events helps keep firms like American IRA in the know of markets, communities, and professional organizations that are likewise looking to connect and reach out.
"There is no substitute for real life experience," said Jim Hitt. "And the 2018 Real Estate Conference in Atlanta will be a whole lot of experience come June 21st."
For more information on the event, visit the GSCPA website. To visit American IRA, go to http://www.AmericanIRA.com or call 866-7500-IRA.
"About:
American IRA, LLC was established in 2004 by Jim Hitt, CEO in Asheville, NC.
The mission of American IRA is to provide the highest level of customer service in the self-directed retirement industry. Jim Hitt and his team have grown the company to over $400 million in assets under administration by educating the public that their Self-Directed IRA account can invest in a variety of assets such as real estate, private lending, limited liability companies, precious metals and much more.
As a Self-Directed IRA administrator, they are a neutral third party. They do not make any recommendations to any person or entity associated with investments of any type (including financial representatives, investment promoters or companies, or employees, agents or representatives associated with these firms). They are not responsible for and are not bound by any statements, representations, warranties or agreements made by any such person or entity and do not provide any recommendation on the quality profitability or reputability of any investment, individual or company. The term "they" refers to American IRA, located in Asheville and Charlotte, NC."