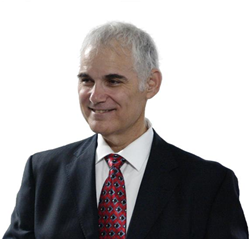 It is really a great way for us to expand our horizons
ASHEVILLE, NC. (PRWEB) June 18, 2018
The Southern States Area Conference—an event hosted by the NARPM (National Association of Residential Property Managers)—is slated to occur on June 27-29, 2018. Now, it can count on a new guest from a few states over: American IRA, a Self-Directed IRA administration firm from North Carolina, is slated to attend the conference.
Said CEO Jim Hitt: "the Southern States Area Conference is so vital to the southeastern region. And with the NARPM® Atlanta chapter hosting this edition in Charleston, SC, it is just too good to pass up. That is why American IRA is sending some of our folks to attend."
Those who attend the conference are expected to listen to classes such as "Marketing for Residential Property Management," in which experienced speakers detail the best practices for maintaining and promoting real estate. Because the Self-Directed IRA allows for holding real estate within a retirement account, this information is highly pertinent to both American IRA and its clients who hold Self-Directed IRAs themselves.
"We are not looking to live in a bubble," said Jim Hitt. "If there is good information out there, we want to know about it." Jim Hitt noted that while American IRA does not offer direct financial advice to its clients, thanks to its role as a Self-Directed IRA custodian, the firm does look to keep up on the latest trends by networking with area experts and connecting with other professionals in the same industry.
"It is really a great way for us to expand our horizons," said Jim Hitt. "But what is even better is that we have such a great organization coming up to South Carolina and hosting this event. Not only will there be a lot of great people there from South Carolina, but we expect to see many of our neighbors from North Carolina there, too."
For more information about the event, visit the NARPM website. Interested parties can contact American IRA at 866-7500-IRA or visit http://www.AmericanIRA.com.
"About: American IRA, LLC was established in 2004 by Jim Hitt, CEO in Asheville, NC.
The mission of American IRA is to provide the highest level of customer service in the self-directed retirement industry. Jim Hitt and his team have grown the company to over $400 million in assets under administration by educating the public that their Self-Directed IRA account can invest in a variety of assets such as real estate, private lending, limited liability companies, precious metals and much more.
As a Self-Directed IRA administrator, they are a neutral third party. They do not make any recommendations to any person or entity associated with investments of any type (including financial representatives, investment promoters or companies, or employees, agents or representatives associated with these firms). They are not responsible for and are not bound by any statements, representations, warranties or agreements made by any such person or entity and do not provide any recommendation on the quality profitability or reputability of any investment, individual or company. The term "they" refers to American IRA, located in Asheville and Charlotte, NC."