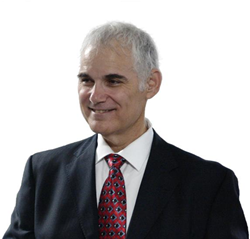 Real estate can be tricky sometimes
CHARLOTTE, NC (PRWEB) July 06, 2018
Property flippers who know their craft can generate a lot of wealth in a relatively short amount of time. But is every flipping market the same? Not according to a recent post at the American IRA website. Self-Directed IRAs are seen as a great way to build wealth by many investors, according to the blog, but not all flipping markets will yield the same results.
"Real estate can be tricky sometimes," said Jim Hitt, CEO of American IRA, in explaining the article. "Sure, it is a great way to build wealth. But if you do not do your research, you will also find that it can take a lot of work. Those successful real estate investors are the ones who can identify the right markets and the right strategies for success. To me, that means using the best flipping markets and Self-Directed IRAs."
What are Real Estate IRAs? This is simply a term used to describe a Self-Directed IRA which someone has chosen to Self-Direct for the purpose of building wealth through real estate. Real estate investors can use retirement accounts for buying and selling properties.
In the post, American IRA went through some of the recent ratings made available at http://www.Realtor.com, which named Nashville, Tennessee as the top profitable flipping market this year. The average flip profit of $87,200 displays a tremendous amount of potential for anyone using Self-Directed Real Estate IRAs in the area to maximize their retirement gains.
"Flipping properties is like any other line of work," said Jim Hitt. "You have to think strategically and build up some experience. But once you get the hang of it, pairing your experience with a high-powered real estate market and using a Self-Directed IRA can be a tremendous way to build wealth. And it allows many investors to build wealth faster than they ever imagined."
The article further lists some of the information from Realtor.com while explaining further how a Self-Directed Real Estate IRA can be used to let profits grow tax-free within a retirement account. This allows investors to "execute an unlimited number of flips each year," according to the article.
For more information about Self-Directed IRAs, visit the American IRA blog at http://www.AmericanIRA.com or call 866-7500-IRA.
"About:
American IRA, LLC was established in 2004 by Jim Hitt, CEO in Asheville, NC.
The mission of American IRA is to provide the highest level of customer service in the self-directed retirement industry. Jim Hitt and his team have grown the company to over $400 million in assets under administration by educating the public that their Self-Directed IRA account can invest in a variety of assets such as real estate, private lending, limited liability companies, precious metals and much more.
As a Self-Directed IRA administrator, they are a neutral third party. They do not make any recommendations to any person or entity associated with investments of any type (including financial representatives, investment promoters or companies, or employees, agents or representatives associated with these firms). They are not responsible for and are not bound by any statements, representations, warranties or agreements made by any such person or entity and do not provide any recommendation on the quality profitability or reputability of any investment, individual or company. The term "they" refers to American IRA, located in Asheville and Charlotte, NC."