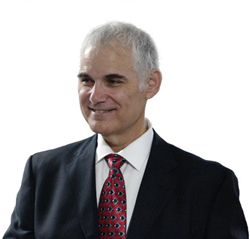 I wanted to show people that there are a lot of options for real estate investing
ASHEVILLE, NC. (PRWEB) July 04, 2018
Holding investments within a Self-Directed Real Estate IRA can be a favorite alternative investment strategy for those with a focus on retirement. Not only does real estate help generate an income for post-retirement years but holding investments within a Self-Directed Real Estate IRA can mean massive growth of value within a tax-protected system.
Now, Jim Hitt of American IRA is taking to the American IRA blog to explain the types of investments that can be held within a Self-Directed Real Estate IRA. Since there are many types of real estate, many investors typically wonder how many of these can be held within the scope of a Self-Directed IRA. And because many investors seek out Self-Directed IRAs for the sake of diversifying their portfolio, it often stands to reason that many investors want to know about the full gamut of real estate options available through a Self-Directed Real Estate IRA.
The article notes, "The IRS does not publish a list of permitted investments, but only the short number of fellow investors or people you may not do business with who are called 'disqualified persons.'" In other words, there are a wide range of real estate investment types available to those who hold a Self-Directed Real Estate IRA—so long as those same investors also follow the rules. For example, a real estate investor holding a rental home within their Self-Directed Real Estate IRA is expected not to live in that property. Rather, they should hire a property manager and rent it out to another party.
The good news is that when properly structured, the Self-Directed Real Estate IRA allows for a wide range of investment types, from single homes to duplexes to commercial property. For many with real estate experience, this is a tremendous way to build wealth and diversify out of the stock market by holding assets that rely less on what stock tickers show.
"With this article, I wanted to show people that there are a lot of options for real estate investing, even in retirement," said Jim Hitt. "That is why it is so important to understand both the freedoms and the regulations one will encounter along the journey."
For more information about Self-Directed Real Estate IRAs, contact American IRA by calling 866-7500-IRA or visit the blog at http://www.AmericanIRA.com.
"About:
American IRA, LLC was established in 2004 by Jim Hitt, CEO in Asheville, NC.
The mission of American IRA is to provide the highest level of customer service in the self-directed retirement industry. Jim Hitt and his team have grown the company to over $400 million in assets under administration by educating the public that their Self-Directed IRA account can invest in a variety of assets such as real estate, private lending, limited liability companies, precious metals and much more.
As a Self-Directed IRA administrator, they are a neutral third party. They do not make any recommendations to any person or entity associated with investments of any type (including financial representatives, investment promoters or companies, or employees, agents or representatives associated with these firms). They are not responsible for and are not bound by any statements, representations, warranties or agreements made by any such person or entity and do not provide any recommendation on the quality profitability or reputability of any investment, individual or company. The term "they" refers to American IRA, located in Asheville and Charlotte, NC."