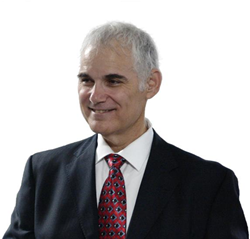 The Self-Directed Real Estate IRA is one of the most powerful ways to build wealth
CHARLOTTE, NC (PRWEB) July 02, 2018
Using a Real Estate Self-Directed IRA can be an effective way for retirement investors to put aside money for the long term while building sizeable returns. But according to a recent post at American IRA, there are plenty of benefits for approaching real estate in a unique way: investors who partner with their own Self-Directed Real Estate.
Many investors worry about conflicts of interest that could put their funds in jeopardy. According to the article, "since your Real Estate Self-Directed IRA is a separate legal entity, the perfect, completely trustworthy partner who is guaranteed to have compatible goals is always available – yourself." The article notes that partnering with oneself allows for greater access to capital, which can make certain investments possible that otherwise might not be possible.
The article notes that while income going to the Real Estate Self-Directed IRA will enjoy the same protections as it always would, one downside to partnering with a Self-Directed IRA is that taxable money would still be exposed. For instance, a portion of rent generated by a property would then be taxed, whereas using a Real Estate Self-Directed IRA exclusively can help this money to grow tax-free.
According to Jim Hitt, CEO of American IRA, investors will naturally have questions about these arrangements. "The Real Estate Self-Directed IRA is one of the most powerful ways to build wealth," said Jim Hitt. "And people really want to maximize their potential returns, as any prudent retirement investor might want. Naturally, they have some questions. That is why we put out this post at the American IRA blog to explain."
The post also notes the limitations of such an arrangement—for example, investors are not allowed to use the property for their personal benefit. The same rules that apply to holding real estate within a Self-Directed IRA hold true when the Self-Directed IRA is just one partner in a real estate holding.
For more information about the Real Estate Self-Directed IRA, visit http://www.AmericanIRA.com or call 866-7500-IRA.
"About:
American IRA, LLC was established in 2004 by Jim Hitt, CEO in Asheville, NC.
The mission of American IRA is to provide the highest level of customer service in the self-directed retirement industry. Jim Hitt and his team have grown the company to over $400 million in assets under administration by educating the public that their Self-Directed IRA account can invest in a variety of assets such as real estate, private lending, limited liability companies, precious metals and much more.
As a Self-Directed IRA administrator, they are a neutral third party. They do not make any recommendations to any person or entity associated with investments of any type (including financial representatives, investment promoters or companies, or employees, agents or representatives associated with these firms). They are not responsible for and are not bound by any statements, representations, warranties or agreements made by any such person or entity and do not provide any recommendation on the quality profitability or reputability of any investment, individual or company. The term "they" refers to American IRA, located in Asheville and Charlotte, NC."