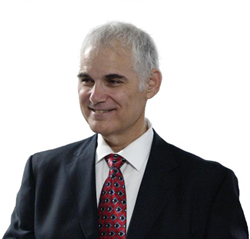 There are so many things investors can do to broaden their knowledge base and expand their portfolio
ASHEVILLE, N.C. (PRWEB) June 30, 2018
Self-Directed IRAs and Self-Directed Solo 401(K)s can sound highly complicated, admits Jim Hitt, CEO of American IRA. But in a recent post at the American IRA blog, Jim Hitt explained not only how these account types can be very simple for many investors—but how retirement investors can then work them into effective retirement strategies that build wealth for the long term future.
The post notes the various assets available to those retirement investors who self-direct. Rather than selecting from pre-approved mutual funds or bond funds, investors can use their Self-Directed IRAs or Self-Directed Solo 401(K)s to select from a wide range of asset classes as well. These classes include tax liens, real estate, precious metals, and private companies. By utilizing a variety of asset classes in a retirement portfolio, Jim Hitt argues, investors can diversify their portfolio and break free of the traditional "stock market" portfolio mindset.
"I have nothing against stocks," says Jim Hitt. "But it is not the only way for people to build wealth. There are other options available to them. Investors can use Self-Directed IRAs or Self-Directed Solo 401(K)s to build a diverse portfolio of stocks, real estate, and even precious metals. Having a portfolio that diverse can not only help build wealth but can build the financial security that people are looking for. This is, after all, retirement we are talking about: security is the name of the game."
With Self-Directed IRAs or Self-Directed Solo 401(K)s, investors can utilize already-existing retirement accounts allowed by the IRS for a wide range of purposes. Many investors utilize Self-Directed Solo 401(K)s for its higher contribution limits, which allows investors to put aside more money explicitly for retirement.
"There are so many things investors can do to broaden their knowledge base and expand their portfolio," said Jim Hitt. "This recent article is just a sampling of the options allowed by the IRS."
For more information, visit the American IRA blog at http://www.AmericanIRA.com or call 866-7500-IRA.
About:
American IRA, LLC was established in 2004 by Jim Hitt, CEO in Asheville, NC.
The mission of American IRA is to provide the highest level of customer service in the self-directed retirement industry. Jim Hitt and his team have grown the company to over $400 million in assets under administration by educating the public that their Self-Directed IRA account can invest in a variety of assets such as real estate, private lending, limited liability companies, precious metals and much more.
As a Self-Directed IRA administrator, they are a neutral third party. They do not make any recommendations to any person or entity associated with investments of any type (including financial representatives, investment promoters or companies, or employees, agents or representatives associated with these firms). They are not responsible for and are not bound by any statements, representations, warranties or agreements made by any such person or entity and do not provide any recommendation on the quality profitability or reputability of any investment, individual or company. The term "they" refers to American IRA, located in Asheville and Charlotte, NC."