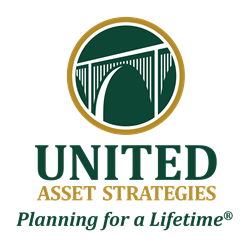 GARDEN CITY, N.Y. (PRWEB) June 13, 2018
Lee DeLorenzo, President of United Asset Strategies, Inc. has been named to this year's Barron's 100 Top Women Advisors across America list. Lee was ranked 88th in this year's list improving upon last year's ranking of 95th. Importantly, while there were 15 new advisors added to this year's list, Lee has made the list each of the past 9 years, a stellar achievement.
To compile this list, Barron's researched, interviewed and assigned a nationwide ranking to each nominee. Barron's rankings reflect the volume of assets overseen by the advisors, quality of the advisors' practices and revenues generated for the firm.
For the complete list and more, please visit https://www.barrons.com/articles/top-100-women-financial-advisors-1528470203