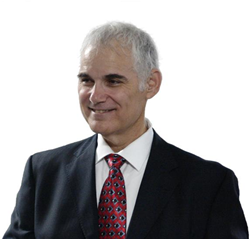 Sometimes, it is easy to get into a habit of throwing around these terms that might be familiar in the Self-Directed IRA world
ASHEVILLE, N.C. (PRWEB) June 29, 2018
With many new retirement investors wondering what it is that a Self-Directed IRA can do, American IRA in North Carolina recently acknowledged this demand for knowledge by releasing a glossary of Self-Directed IRA terms.
The glossary—which includes oft-unheard terms such as "commingling" and "AUM fees"—covers a lot of Self-Directed IRA territory, both explaining the special circumstances within these IRAs that necessitate such a vocabulary while demonstrating what the concepts themselves may mean for retirement investors.
"We know there is a lot of information to digest," said Jim Hitt, CEO of American IRA. "Sometimes, it is easy to get into a habit of throwing around these terms that might be familiar in the Self-Directed IRA world, but completely unfamiliar to someone visiting our site for the first time. That is why we not only released a list of terms but took the time necessary to explain what they mean. This helps our potential clients understand what they are getting into as they research these unique retirement arrangements."
In many ways, notes Jim Hitt, Self-Directed IRAs are easy to understand: they are the same types of accounts through which most investors place a majority of their wealth. Self-Directed IRAs, Self-Directed Roth IRAs, and Self-Directed Solo 401(K) plans are all familiar in this regard. But because the Self-Directed IRA can be used to diversify to new asset classes such as real estate, other terms often come into play, such as the "non-recourse loan" that investors can use within a Self-Directed Real Estate IRA.
"Let's be honest: if you are not researching or at least familiar with Self-Directed IRAs, most of these terms will not come up in daily life," said Jim Hitt. "That is why it is so important to do one's research. The more knowledgeable an investor is about their future and the strategies available to them, the more likely it is they'll be able to capitalize on those opportunities."
The appeal of the Self-Directed IRA, according to Jim Hitt, was the ability to diversify beyond traditional investment assets like stocks and bonds and into wealth-building tools such as real estate.
For more information, visit the blog at http://www.AmericanIRA.com or call 866-7500-IRA.
"About:
American IRA, LLC was established in 2004 by Jim Hitt, CEO in Asheville, NC.
The mission of American IRA is to provide the highest level of customer service in the self-directed retirement industry. Jim Hitt and his team have grown the company to over $400 million in assets under administration by educating the public that their Self-Directed IRA account can invest in a variety of assets such as real estate, private lending, limited liability companies, precious metals and much more.
As a Self-Directed IRA administrator, they are a neutral third party. They do not make any recommendations to any person or entity associated with investments of any type (including financial representatives, investment promoters or companies, or employees, agents or representatives associated with these firms). They are not responsible for and are not bound by any statements, representations, warranties or agreements made by any such person or entity and do not provide any recommendation on the quality profitability or reputability of any investment, individual or company. The term "they" refers to American IRA, located in Asheville and Charlotte, NC."