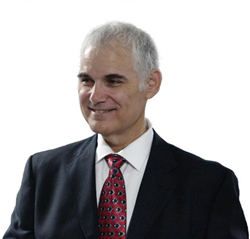 the Self-Directed IRA is for those people who really want to maximize their investment gains
CHARLOTTE, N.C. (PRWEB) June 27, 2018
After the passage of the Tax Cuts and Jobs Act in 2017, investors began a search for new ways to improve on their finances. Now, according to a recent blog post at American IRA, there is one-way investors can utilize C-Corporations for their Self-Directed IRA taxes that will use the law to protect assets.
American IRA began the blog post by noting that holding investments within a Self-Directed IRA means that there are no "current year" tax ramifications for capital gains held within the account, as these investments grow tax-free when not moved anywhere else. It is possible that this money can be taxed if the holder of the account takes out withdrawals for retirement.
However, the article notes, many investors who use debt to fund investments find that borrowed money can come with heavy tax ramifications. But a tax planning tool known as the "C-corporation blocker" can use the lowered corporate income tax rate (moved from 35 to 21 percent by the Tax Cuts and Jobs Act) to gain even greater savings. By using a C-corporation in the correct scenarios, investors can release dividends to the retirement account, rather than the taxpayer directly.
"If it sounds complicated—it can be," said Jim Hitt, CEO of American IRA. "But the Self-Directed IRA is for those people who really want to maximize their investment gains. And utilizing unique situations like this—using the lawful regulations of the American government—is a legitimate way to reduce overall tax burden and use the Self-Directed IRA to its fullest."
American IRA does not offer individualized tax advice and noted that the content of the article was for general information purposes only and should not be construed as tax advice in individual cases. For more information about the Self-Directed IRA, call American IRA at 866-7500-IRA or visit http://www.AmericanIRA.com.
"About:
American IRA, LLC was established in 2004 by Jim Hitt, CEO in Asheville, NC.
The mission of American IRA is to provide the highest level of customer service in the self-directed retirement industry. Jim Hitt and his team have grown the company to over $400 million in assets under administration by educating the public that their Self-Directed IRA account can invest in a variety of assets such as real estate, private lending, limited liability companies, precious metals and much more.
As a Self-Directed IRA administrator, they are a neutral third party. They do not make any recommendations to any person or entity associated with investments of any type (including financial representatives, investment promoters or companies, or employees, agents or representatives associated with these firms). They are not responsible for and are not bound by any statements, representations, warranties or agreements made by any such person or entity and do not provide any recommendation on the quality profitability or reputability of any investment, individual or company. The term "they" refers to American IRA, located in Asheville and Charlotte, NC."