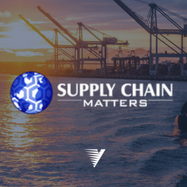 CARY, N.C. (PRWEB) June 12, 2018
Ferrari also takes a deeper dive to discuss the ever-changing landscape of supply chain planning in a two-part research advisory report, where he highlights how best-of-breed software is a necessity in this next step of change in the supply chain.
After collaborating with Ferrari, Vanguard Software has gained key insights into how we can continue to serve industry leaders in maintaining their edge in any supply chain environment.
From the traditional, internally focused supply chain, to the expansion of globalization, and now the application of artificial intelligence (AI), machine learning (ML), and internet of things (IOT) has led us to a highly accurate and mission-critical software that provides organizations the "best-of-breed software advantage" across all industries. This evolution highlights the continued innovation from one of the market leaders, Vanguard Software.
Author
Bob Ferrari is the Vice President and Managing Director of the Ferrari Consulting and Research Group, as well as the Founder and Executive Editor of the very popular and well-read Internet blog Supply Chain Matters.
About Vanguard Software
Vanguard Software introduced its first product for decision support analysis in 1995. Today, thousands of companies across every major industry and more than 60 countries rely on Vanguard Software's Integrated Business Planning (IBP), forecasting, and advanced analytic cloud platform. Vanguard Software is based in Cary, North Carolina.