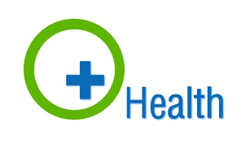 PENSACOLA BEACH, Fla. (PRWEB) June 13, 2018
Green Circle Health (GCH) announced that it has made significant enhancements to its GCH Platform, a web- and mobile-based service for employers to centralize all HR benefits and services into a single app for employees and their families. The Platform also allows employees to manage their healthcare records, improve their families' health and wellbeing and supports an employer's efforts to enhance corporate productivity, profitability and lower overall healthcare costs.
Within the past year, GCH has made tremendous progress in achieving its goal of helping employers build a holistic culture of health and wellness and engaging employees to make meaningful lifestyle changes to lead happier, healthier lives, which reduces employer costs and improves their bottom line. To further build upon this success, GCH is releasing the latest version of its GCH Platform, which includes such features as:

A comprehensive dashboard of all available HR services and benefits for employees, such as training, recruiting, compensation, insurance benefits, pharmacy benefits, EAP, financial advice, 401K participation and secondary options, all within a company-specific mobile app;
Single sign-on to all company provided and third-party services designed to facilitate ease-of-use and engagement;
Employee bulletin boards featuring company news, health and wellness stories, administrative announcements and employee-driven content such as photos, videos and articles of interest;
Wellness assessments, which compile employee and family member vitals, physical emotional, social, financial, spiritual and occupational wellness data to provide user-specific guidance and advice as well as year over year trends;
Integration with on-site and offsite health screening, condition management tools and care programs all within a single mobile app;
Corporate rewards programs designed to incentivize employees and measure success of various wellness and incentive programs hosted through the platform;
Employer dashboards for management to view employee engagement, risk profiles, program participation, activity progress, rewards distribution and other aggregate data analysis to enhance benefits and wellness initiatives; and
Expanded GCH Live services to support high-cost, high-need populations with multiple health conditions, as well as support for healthy employees through preventative care initiatives.
The company will exhibit its award winning platform at the Society for Human Resources Management's (SHRM) 2018 Conference and Expo at booth #3407, June 17-20. In addition, GCH's Founder and CEO, Dinesh Sheth, will speak at the conference alongside Matt Harmon, Vice President of Global Benefits and HRIS, Customer Satisfaction, in a session that explores how companies can build a culture of health and wellness and engage employees to reduce healthcare costs, lower absenteeism and presenteeism and drive corporate engagement on be on Monday, June 18, 2018 at 2:00 p.m. CST.
About Green Circle Health
Green Circle Health (GCH) is the provider of the GCH Platform, a web- and mobile-based service for employers to centralize all HR benefits and services into a single app for employees and their families to access, while also managing healthcare records improving health and wellbeing and driving improved productivity, profitability and lowering overall healthcare costs. Green Circle Health facilitates wellness challenges, biometric screening, condition management, remote monitoring, coordination of care and life style changes through digital and live coaching to improve health outcomes. For more information, visit http://www.greencirclehealth.com and follow them on Twitter and LinkedIn