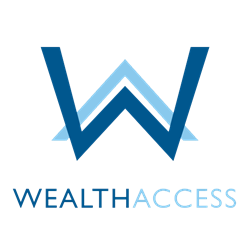 NASHVILLE, Tenn. (PRWEB) June 13, 2018
Wealth Access, the industry's largest independent personal financial management and account aggregation platform, announced today that it has been named a finalist in the Technology Providers: Wealth Reporting/Personal Finance Managers category by the prestigious WealthManagement.com Industry Awards Program.
The Industry Awards Program recognizes firms that are contributing to advisor success in various categories, most notably in the key technology areas advisors use on a daily basis to better manage and grow their firms.
Wealth Access received the Wealth Reporting/Personal Finance Managers award in 2017 and 2016, as well as the award for Account Aggregation in 2017.
"We're honored to be named a WealthManagement.com Industry Awards finalist for the third consecutive year," said David Benskin, Wealth Access CEO and founder. "We've worked to build a transformative wealth management technology platform and we're excited to be recognized in the fintech space."
For all the 2018 WealthManagement.com Industry Awards Program categories and finalists, visit https://events.wealthmanagement.com/2018-finalists/.
About Wealth Access
Wealth Access is an innovative wealth management technology firm that provides reporting solutions for the high net worth advisor and investor community. Its proprietary and diagnostic cloud-based platform aggregates information from more than 20,000 financial services institutions and various holdings to deliver an aggregated view, allowing for better decision support in investments, tax planning, insurance and other complex situations faced by high net worth individuals. Founded by a former Merrill Lynch high net worth advisor, Wealth Access provides a complete platform for advisors to collaborate with other professionals and position themselves central to their clients' lives. Headquartered in Nashville, TN, Wealth Access is backed by successful investors and notable wealth management technology platforms. For more information, please log on to http://www.WealthAccess.com.