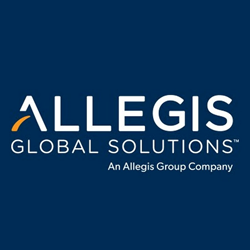 "AGS is honored to be recognized by GM for the third year in a row. Our commitment to supplier diversity not only helps our customers reach their goals, but it also ensures that our minority suppliers are able to thrive within our programs." - Ian Moses, Global Head of Diversity and Inclusion, AGS
DETROIT (PRWEB) June 12, 2018
Allegis Global Solutions (AGS) was named a PLATINUM supplier at the General Motors (GM) 2018 Supplier IMPACT Awards ceremony on May 10, 2018. The ceremony honors suppliers that share the same economic vision as GM with regards to the inclusion of qualified diverse suppliers (i.e. minority and women owned businesses).
This is the third consecutive year AGS has received a diversity award in this category from GM.
PLATINUM suppliers are those who excelled in the following key areas:

Accurate and timely quarterly reporting of diversity spend
Reported top diversity spend in 2017
Met or exceeded the performance goal of 8%
Julie Planko, North American Director of Operations, AGS commented:
"Supplier Diversity is a key pillar for the General Motors Managed Services Program. While AGS is committed to ensuring strong performance and engagement from our entire supply base, our Operations and Supply Chain Management teams work closely with our diversity suppliers to provide active mentorship and guidance focused on sharing of best practices, lessons learned and performance acceleration. We understand the importance and value of Supplier Diversity and will remain laser-focused on this as part of our everyday operating rhythm."
Matthew Fringeli, Global Director of Supply Chain Management, AGS commented:
"AGS is extremely proud that 59% of our recognized 2018 North American Strategic Supplier Partners carry a federally recognized MWBE certification. We strongly believe this commitment to helping diversity organizations grow and develop is key to supporting many of our customers' desire to work with more diverse organizations, and underscores the value AGS places on diversity and inclusion as a core component of our overall business strategy, not only at GM but across our MSP client portfolio."
Ian Moses, Global Head of Diversity and Inclusion, AGS commented:
"AGS is honored to be recognized by GM for the third year in a row. Our commitment to supplier diversity not only helps our customers reach their goals, but it also ensures that our minority suppliers are able to thrive within our programs, creating an equitable business model."
LaShawn Henderson, Supplier Diversity Program Manager, GM commented:
"As a strategic supplier to GM, AGS continues to exceed Supplier Diversity goals and expectations. Congratulations to the AGS team!"
About Allegis Global Solutions
Allegis Global Solutions, an Allegis Group company, is founded on a culture that is passionate about transforming the way the world acquires talent by delivering client-focused solutions that make a difference for businesses worldwide.
From refining how you manage your contingent workforce to strengthening your employer brand to recruit top talent, our integrated solutions drive the business results you're after.
As an industry leader, we draw upon decades of experience to design innovative tools, products and processes. We develop competitive practices that position organizations for growth and we deliver the insight needed to succeed in today's global marketplace.
For more information, visit http://www.allegisglobalsolutions.com