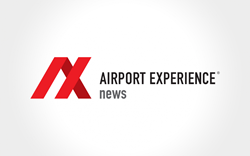 "This is more than a name change, this is a course change," says Ramon Lo, publisher of Airport Experience® News. "Just as our industry has grown and evolved, so have we, with the articles that we write, the information that we provide, and the successes that we share."
BOCA RATON, Fla. (PRWEB) June 14, 2018
Clarion UX, the parent company of publishing and events company Airport Revenue News, has relaunched as Airport Experience® News, effective immediately.
Airport Experience® News more clearly defines the scope of coverage for the premiere magazine covering the airport industry. Revenue generation at airports will remain at the core of our coverage, but we are expanding our scope to include all facets of airport operations that touch the passenger experience. From home to gate, Airport Experience® News will cover the passenger journey and the companies and services that impact it.
"This is more than a name change, this is a course change," says Ramon Lo, publisher of Airport Experience® News. "Just as our industry has grown and evolved, so have we, with the articles that we write, the information that we provide, and the successes that we share."
Along with the revamped and renamed print magazine, Airport Experience® News now offers an enhanced website with more original reporting, exclusive content and dynamic media. The new site can be accessed at http://www.airportxnews.com.
In conjunction with the publishing change, the annual Airport Revenue News Conference & Exhibition will transition to the Airport Experience® (AX) Conference & Exhibition, beginning with the 2019 show in Las Vegas.
Editor's Note: Airport Experience® News began as Airport Retail News with its launch in September 2001, and shortly thereafter transitioned to Airport Revenue News. In May 2018 the company published its 200th issue. Airport Experience® News was launched with the June 2018 issue.
For more information, please contact:
Ramon Lo
Publisher
Airport Experience® News
561.257.1020
ramon(at)airportxnews.com