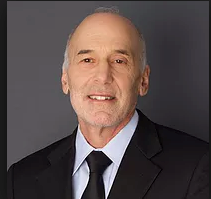 LOS ANGELES (PRWEB) June 14, 2018
CEO Doug Howarth, of Multidimensional Economic Evaluators (MEE Inc.) was awarded with Best Paper for the Economic and Data Analysis track in the Analysis and Innovation Category by the International Cost Estimating and Analysis Association at this week's ICEAA's annual Professional Development & Training Workshop. The event brings together professionals from government, industry and academic cost communities for an intensive 3 1/2-day program dedicated to developing the understanding and appreciation of using data-driven estimating and analysis techniques.
A thought leader in the field of economics, Howarth is shaking up the classic paradigm of "supply and demand" with his proven multidimensional economic platform.
"It was an honor to be recognized by the esteemed awards committee at ICEAA" shared Howarth. "Contribution to the ever-expanding understanding of the way multidimensional economics is lifting the secret veil of value and exposing market mysteries is our mission at MEE Inc."
MEE Inc.'s patented MEE4D techniques work for all types of markets, and it has served a wide range of companies; from startups to members of the Fortune 500. MEE Inc. clients include global leaders including NASA, United Technologies, Lockheed Martin and Raytheon.
As one of the featured speakers at this year's event, Howarth's seminar on Demand, Recurring Costs, And Profitability and will take place on Thursday, June 14, 2018 from 9:15am to 10:00am at salon 3-4 in Phoenix, Arizona.
"Customers in all markets collectively abide by their self-imposed demand curves, which dictate their responsiveness to changes in price and the maximum quantities of products they can absorb" explains Howarth. He goes on to share "Concurrently, producers in all markets face recurring costs, which typically fall over time due to a variety of factors. Producers can effectively model demand and recurring costs before product launch. Understanding how demand curves relate to recurring costs is key to enhancing profitability". Howarth's award winning paper further explores these topics.
About Douglas K. Howarth, MEE Inc.
Doug Howarth founded MEE Inc. in 2011, after working for Lockheed Martin's Skunkworks for 31 years. He published peer-reviewed papers by ICEAA, ISPA, AIAA, IEEE, SAE, the Royal Aeronautical Society (RAeS) and the International Congress of the Aeronautical Sciences (ICAS). He presents his paper, "A 7D Trade," to ICAS in Brazil in September. Doug recently appeared on Tell Me Something I Don't Know, by Stephen J. Dubner, coauthor of Freakonomics and co-creator of Freakonomics Radio. For more visit: meevaluators.com
About ICEAA
The International Cost Estimating and Analysis Association is an international non-profit organization dedicated to advancing, encouraging, promoting and enhancing the profession of cost estimating and analysis, through the use of parametrics and other data-driven techniques.
###