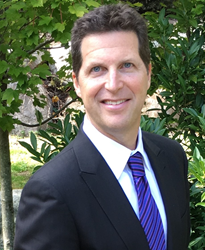 "Michael Levy represents the best of the international M&A industry in 2017 and earned these honors by standing out in a group of very impressive candidates."
NEW YORK (PRWEB) June 14, 2018
The M&A Advisor announced that it will present the 10th Annual International M&A Awards on Monday June 18th at a Black Tie Gala at the Princeton Club in New York City. Octagon Capital Group's CEO, Michael Levy, was named a winner for the Investment Banker of the Year.
"Since 2009, we have been honoring the leading international M&A transactions, companies and dealmakers. Michael was chosen from top professionals at over 250 participating companies to receive the award. It gives us great pleasure to recognize him and his firm, and bestow upon them our highest honor for international M&A firms and professionals," said David Fergusson, Co-CEO and President, The M&A Advisor. "Michael Levy represents the best of the international M&A industry in 2017 and earned these honors by standing out in a group of very impressive candidates."
Levy, CEO of Octagon Capital Group, commented, "Throughout my career, I've had the privilege of working with top executives and high-potential companies to fund growth initiatives, enhance businesses, and build significant shareholder value. I'm proud to receive this award, an honor I'm pleased to share with my talented team at Octagon."
The awards will be presented in conjunction with the 2018 Global Corporate Growth Summit. This exclusive forum provides a unique opportunity for the professionals guiding and executing corporate growth strategies to engage in open dialogue with their peers about the challenges and opportunities that companies are facing in this unprecedented era. Leading c-suite executives, technology innovators, M&A dealmakers, corporate development, investment and finance professionals will assemble for interactive discussions on the Technological Revolution, Globalization and Transnational Dealmaking, the TransHuman Code and the Future of M&A. To learn more about the event, CLICK HERE.
For a complete list of the Award Winners please CLICK HERE.
OCTAGON CAPITAL GROUP
Octagon Capital Group is a merchant banking firm that combines top-tier investment banking capabilities with an intense focus on funding, building up and monetizing high potential companies. Bringing extensive transactional and tactical expertise, Octagon specializes in equity and debt financings, mergers and acquisitions, and direct investments involving public and private companies with significant potential for value-creation. Member FINRA, SIPC. To learn more visit http://www.octagoncg.com, linkedin-octagon or @OctagonCapital.
THE M&A ADVISOR
The M&A Advisor was founded in 1998 to offer insights and intelligence on M&A activities. Over the past nineteen years we have established the premier global network of M&A, Turnaround and Finance professionals. Today, we have the privilege of presenting, recognizing the achievements of, and facilitating connections between the industry's top performers throughout the world with a comprehensive range of services. To learn more visit http://www.maadvisor.com.
Media Contacts:
Liudmila Pisareva
The M&A Advisor
Director of Operations
lpisareva@maadvisor.com
T. 212-951-1550
Peggy Finlayson
Octagon Capital Group
pfinlayson@octagoncg.com
T. 212-894-0293