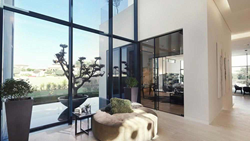 It's truly revolutionary and we're thrilled to be at the forefront of this type of 'collaborative' thinking.
DUBAI, UAE (PRWEB) June 14, 2018
The very first Multi-Luxury Brand and Influencers event will take place in Dubai, UAE on June 20, 2018, courtesy of Luxuria Lifestyle Magazine - a luxury market disruptor.
Luxuria Lifestyle Magazine and its partners are changing the way luxury brands are looking at marketing - rather than competing, they are collaborating. The magazine organizes and manages high-end joint events between the worlds finest brands, allowing them to not only showcase their business, share costs, entertain their own VIP clients and prospects, but also meet new pre-qualified High Net Worth (HNW) customers from other collaborating brands. It's an innovative concept of 'don't fight them, join them' - creating a non-competitive environment between the brands and offering their clients new 'experiences' through affinity partnerships between brands.
With events held in premium luxury lifestyle venues around the world, including Golf Days, Polo Days, Fashion and Catwalk Events, Luxury Showcases, F1 Experiences, Product Launches, Exclusive Viewings, Yachting Events, Fine Dining and Wine Tastings, Entertainment Evenings, Super Car Track Days, Horse Racing, Blogger and Influencer Events, etc., the appeal to brands and their clients is clear - it takes the pressure off brands to continuously create and bear the cost for bigger and bigger brand experiences, whilst also offering exposure to other brands, products and luxury goods - and their customers. A concept that has been overwhelming received in the luxury market by consumer and brand alike.
The latest event is being introduced in the UAE for the very first time - inviting over 150 of the most popular social media influencers in the region to meet nearly 20 different luxury brands, in one of the most exclusive villas in Jumeirah Golf Estates, Dubai, in the hopes of becoming brand ambassadors or making advertising deals. The brands, in return, receive unprecedented exposure and gain the opportunity to further engage with current and new consumer bases. Based off the success of a recent influencer's event in London, the magazine's founder, Kevin Rose, expects the event in Dubai to supersede expectations, "We are always trying to do something different and new for our brands to maximize their exposure and educate people about their brands and products. Normally, you have a singular brand playing host to several influencers, but our collaboration between multiple luxury brands, offers expanded opportunities for both brands and influencers and creates incredible engagement that normally wouldn't be possible. It's truly revolutionary and we're thrilled to be at the forefront of this type of 'collaborative' thinking. For this event we have brands such as Bentley, McLaren, Red Bull, Luxhabitat, Officine Panerai, Quality Standard, Chez Charles, Alexandre J, Macallan, Voss, Gama Aviation, Ascots & Chapels, ExecuJet, NGE, Natura Bisse, Evoke and many more."
The Luxury Network's CEO, Juan Perez emphasized how these types of events and partnerships are changing the game, "In the super competitive world of luxury brands, Luxuria Lifestyle, in partnership with The Luxury Network, is really trying to create a place where everyone can come together and really benefit from their events, collaborations with other luxury brands and more importantly, a new way to engage with their clients and customers. That's why events, such as this multi-luxury brand and influencers event is so pivotal to the market here in the UAE. It allows brands to really reach out to their audiences in a real and accessible way while engaging with a whole new genre of potential customers. It's really amazing."
The event is on 20 June 2018 by invitation only. For Social Media Influencers or Press interested in attending please contact Ltedrow@evoke-international.com. For up to date posting, photos and information you can find them @LuxuriaLifestyle.
Luxuria Lifestyle International - provides an all-encompassing online guide to the affluent lifestyle, including informative and interesting features and articles on the world's most luxurious products and services, together with industry news and reviews for connoisseurs of luxury, corporate businesses and high-net-worth individuals from around the globe. Find out more at http://www.luxurialifestyle.com
Media Contact: Leah Tedrow
Email: ltedrow(at)evoke-international.com
Telephone: +971 521 230 0186
Word Count: 529