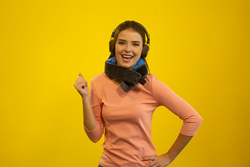 We believe we have designed the solution to restless flights with the introduction of our new CORI travel pillow.
SINGAPORE (PRWEB) July 16, 2018
The CORI pillow, the world's first travel pillow that adapts to each user's preferred resting position and posture, has launched on crowdfunding website Kickstarter.
With unique customizable features that allow for individual choices of head placement varying from front support, side support and all-round support, CORI is palm sized and made for easy packing into any carry-on, purse or laptop bag – measuring only 4.7 inches (12 centimeters) in diameter and can be folded for ease of use.
"The design relieves the tension of traversing with little or no rest on long or short trips," said CORI Founder Phyllis Ong. "We understand that the key to comfort is derived from using the highest quality materials, so we designed a product made with cool, breathable fabrics and high-rebound memory foam. The CORI pillow reflects a commitment to excellence."
The CORI travel pillow reinvents the pillow category to offer unmatched support, comfort and portability. Its revolutionary modular design allows users to customize their choice of support and adapts to individual preference and physique. Crafted from premium materials and superior fabrics, the CORI travel pillow improves posture and comfort for better rest.
Features include:

Silky Soft Material
Stylish Color Selections
Removable/Washable Covers
High Tensile Strength Strap
Can Be Configured To Fit Children Age 3 And Up
Side/Front/All Around Support Options
Headphone Friendly
Palm Sized for Packing Convenience
Ong notes that the CORI can also be personalized, with the user's name inscribed on the pillow – one of the first travel pillows to offer that option to buyers.
After completing a successful Kickstarter Campaign last year with its first version of the CORI travel pillow, the company built upon feedback from crowdfunding backers to introduce its newest version of the pillow – and plans to go into full retail distribution after the current crowdfunding campaign is completed.
"A refreshed feeling can set the tone of the day, and frequent and occasional travelers alike are frustrated, as I was, with pillows that don't perform as expected," Ong added. "We believe we have designed the solution to restless flights with the introduction of our new CORI travel pillow."
About CORI:
Inspired by the art of modern origami where clever design meets impeccable attention to detail, CORI stands for quality travel essentials. CORI is a brand designed by travelers, with travelers and for travelers. For more information, visit http://www.coritraveller.com.