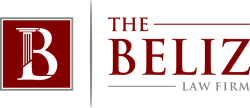 What grade did your city earn?
LONG BEACH, Calif. (PRWEB) June 15, 2018
How safe is your city for drivers, passengers, and pedestrians? Do you live in a high-risk area, or are your city's roads relatively safe? Unfortunately, most cities earn a "C" or worse in The Beliz Law Firm's "Most Dangerous Cities to Drive" report.
The interactive tool on the site allows you to see the relative safety or danger of driving in your city. In addition to finding your city's driver safety grade, you'll see the complete data methodology the study used. You'll also find a table listing each city's rank by type of collision.
No matter what grade your city earned, road safety is essential. Staying alert and practicing safe driving habits will benefit everyone.