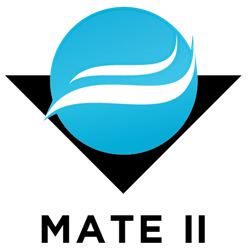 FEDERAL WAY, Wash. (PRWEB) June 14, 2018
WHO:
Hundreds of students representing more than 65 teams from 19 countries.
WHAT:
The Marine Advanced Technology Education (MATE) and its sister organization, MATE Inspiration for Innovation (MATE II) Center's 17th annual international student underwater robotics competition
WHEN:
Thursday, June 21, through Saturday, June 23
WHERE:
Weyerhauser King County Aquatic Center
650 SW Campus Drive, Federal Way, WA
Spectators are welcome in the bleacher section:
Thursday, June 21 from 2 p.m. – 5:30 p.m.
Friday, June 22 from 9 a.m. – 4 p.m.
Saturday, June 23 from 9 a.m. – 11 a.m.
DETAILS:
Students from K-12, community colleges and universities are challenged to design and build underwater robots, also known as remotely operated vehicles (ROVs), to complete missions based on scenarios in the workplace — this year being the role ROVs play in supporting underwater archaeology, seismology, and renewable energy activities in the Pacific Northwest. Students will create mock companies and work to "manufacture, market and sell" their product, i.e. an ROV, and then operate it before a panel of judges.
Livestreaming of the underwater action via underwater cameras and topside screens will be hosted by NASA's Robotics Alliance Project.
MORE INFORMATION:
Visit http://www.marinetech.org or follow #MATEROV on Twitter @matecenter.
About MATE II:
MATE Inspiration for Innovation (MATE II) is a 501(c)(3) non-profit corporation whose mission is to inspire and challenge students to learn and apply scientific, engineering and technical skills. By providing real-world underwater problems to solve, MATE II inspires creativity, critical thinking, collaboration, entrepreneurship, and innovation. MATE II, along with its sister organization the MATE Center, organizes the MATE international Remotely Operated Vehicle (ROV) competition and manages the network of 31 (and growing) regional competitions that take place around the world and feed into the international event.