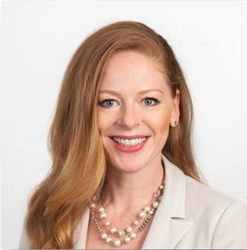 Seattle, WA (PRWEB) June 19, 2018
Navigating Cancer is pleased to announce the addition of Stacy Mecham to its leadership team. As the VP of Pharmaceutical Solutions, Stacy will leverage over 15 years of pharmaceutical commercialization experience to lead Navigating Cancer's efforts in identifying innovative partnerships and products to improve patient experiences and outcomes.
Stacy's expertise in Oncology focuses on Data and Analytics, Business Development, Executive Client Management, Sales Force Effectiveness and Launch Strategy. She has worked for top bio-pharmaceutical companies, leading market research and consulting functions for in-line oncology agents. Prior to joining Navigating Cancer, Stacy was the Oncology Center of Excellence Lead within IQVIA's Primary Intelligence group.
"The rapid advances in targeted cancer therapies, and the potential for technology solutions to enable precision medicine, make this a pivotal time to deliver products to the market that surface key information for patients and providers to make informed, timely decisions." Gena Cook, CEO of Navigating Cancer, said. "We are really excited to have someone with Stacy's experience lead our team as we continue to focus on delivering meaningful pharmaceutical solutions to help cancer patients."
About Navigating Cancer
Navigating Cancer was founded in 2008 as the result of two healthcare and technology veterans coming together to fill a critical gap in oncology care: a better patient experience. Driven by a shared passion to leverage technology in the healthcare space, the co-founders set out to create the first patient-centered platform for oncology. Today, our Navigating Care platform supports over one million patients and thousands of cancer care providers nationwide to lower costs, improve patient satisfaction and drive better outcomes. http://www.navigatingcancer.com