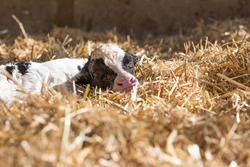 WALKERSVILLE, Md. (PRWEB) June 15, 2018
The public is invited to learn about the importance of local agriculture and the journey of food from the farm to the table at the University of Maryland Extension (UME) and Department of Animal and Avian Sciences' first-ever Breakfast on the Farm event, hosted by Teabow Farms at 9 a.m. on June 30, 2018 at 10201 Glade Road, Walkersville, Md., a free educational event encouraging people to visit a working farm and meet a family of local dairy farmers.
After a hearty breakfast, a tour will take visitors around the farm's facilities where experts from UME, the University's non-formal statewide education system, Teabow Farms, and the industry will be on-site to discuss cattle health and veterinary care, breeding and reproduction, and provide a demonstration of milking equipment.
"The four major things visitors will learn about are animal care practices for optimum animal welfare and health, practices to ensure environmental stewardship of the land, management practices applied to assure food safety of both milk and beef sold from the farm, and agriculture's contribution to the economy," said Dr. Robert Peters, University of Maryland professor and Extension dairy specialist.
Owned by the Stup family, Frederick County's 2014 Farm Family of the Year for outstanding agricultural achievement, Teabow Farms is a modern dairy operation with a history stretching back three generations. Their progressive enterprise is indicative of the Stup family's dedication to environmental stewardship and modern farming practices. Breakfast on the Farm participants will learn about the Stup family's efforts in property management, reforestation and fencing to protect local waterways, as well as modern cropping and nutrient management practices, helping to improve water quality in the Chesapeake Bay watershed.
"We'd like for the community to join us for breakfast and to learn about our farm," said Jimmy Stup, owner of Teabow Farms. "We work very hard to achieve excellence in production and conservation, and we want to educate our community on where their food comes from and what it takes to go from the farm to the table."
The Stup's state-of-the-art farm provides modern milking and housing facilities, and detailed nutritional testing and computer formulation of ration for diets of cattle of all ages. They administer a veterinary and vaccination program for continual monitoring of animal health, and their system also allows for recording and reporting data on milk yield and quality.
"Kids will have a first-hand look at modern food production, and meet this farm family who works hard to produce a safe, wholesome food supply," said Peters. "We appreciate that the Stups are opening their farm for this educational endeavor." Kids will have the opportunity for hands-on activities in the Maryland Agricultural Education Foundation Showcase, and will also receive a goodie bag and have the opportunity to participate in a dairy farm quiz, he said.
The event is free and open to the public. Tickets are required for breakfast, which will include pancakes, sausage, eggs, milk and water, served from 9 a.m. to noon, and an ice cream treat at the end of the tour. For tickets to the event, guests are asked to RSVP at https://go.umd.edu/breakfast-on-the-farm.