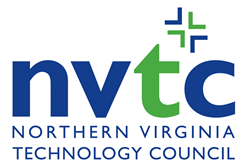 HERNDON, VA (PRWEB) June 18, 2018
The Northern Virginia Technology Council (NVTC) today announced that Senator Mark Warner will headline a special event on June 22, 2018 from 9 to 10:30 a.m. at The George Washington University Science and Technology Campus in Ashburn, Va.
Sen. Warner will discuss the urgent need to reform and expedite the security clearance process, so that the United States can recruit and retain a trusted workforce for our nation's national security missions. In addition, Senator Warner will describe how U.S. adversaries are increasingly investing in cyber and information warfare capabilities and the imperative of developing a U.S. cyber doctrine to deter and defend against these attacks.
Sen. Warner serves as the Vice Chair of the Senate Select Committee on Intelligence and has provided strong leadership in bringing together members of Congress and the private sector to address the serious delays in the security clearance process.
DATE:
June 22, 2018
TIME:
9 – 9:30 a.m. Registration and networking
9:30 a.m. – 10:30 a.m. Program
LOCATION:
The George Washington University Science and Technology Campus
Exploration Hall
20101 Academic Way
Ashburn, Va.
REGISTRATION:
To register as a member of the press, please contact Alexa Magdalenski at 703-904-7878, ext. 207 or email amagdalenski(at)nvtc(dot)org.
The event is free for press, but advanced registration is required. Press credentials are required for entry.
# # #
The Northern Virginia Technology Council (NVTC) is the membership and trade association for the technology community in Northern Virginia. As the largest technology council in the nation, NVTC serves about 1,000 companies from all sectors of the technology industry, as well as service providers, universities, foreign embassies, nonprofit organizations and governmental agencies. Through its member companies, NVTC represents about 300,000 employees in the region. NVTC is recognized as the nation's leader in providing its technology community with networking and educational events; specialized services and benefits; public policy advocacy; branding of its region as a major global technology center; initiatives in targeted business sectors and in the international, entrepreneurship, workforce and education arenas; and the NVTC Foundation, a 501(c)(3) nonprofit charity that supports the NVTC Veterans Employment Initiative and other priorities within Virginia's technology community. Visit NVTC at http://www.nvtc.org.