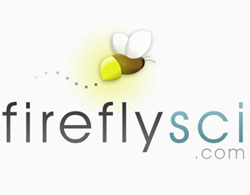 STATEN ISLAND, N.Y. (PRWEB) June 15, 2018
FireflySci Inc. is a lean and mean cuvette manufacturer that has experienced explosive growth since they opened in 2015. FireflySci is the only US-based manufacturer who makes their own cuvettes, cuvette washers, and custom glass labware. These manufacturing capabilities have been a significant advantage to customers seeking lightning fast solutions to their cuvette needs.
In May 2018, a statement was released that there was a cuvette shortage plaguing parts of Europe. This shortage is causing massive headaches for researchers and scientists trying to conduct their critical work. These researchers are losing time and money, and they must find a solution to their problem soon.
Once FireflySci heard about this problem their production team kicked into action. The first goal was to increase FFS' current manufacturing to accommodate the increasing demand for cuvettes. This was accomplished by FFS investing in more equipment for the mass production of specialty cuvettes. On top of the equipment, FFS has had to double their workforce over the past four years as well as upgrading their office space.
The next goal was to help ease the burden of international shipping for these customers. There are a variety of options for customers around the globe who need FireflySci cuvettes. Customers can go directly to FFS to purchase the cuvettes or they can go to one of the members of Firefly's exclusive global distribution network.
When a customer goes directly to FFS, they can feel confident that they are getting directly from the manufacturer and they can skip the price-shopping runaround. Buying directly from FFS means that the products will ship from the USA. Normally, shipping fees can seem intimidating but the good news is that FireflySci has made deals with major shipping companies to ensure that they are giving international customers the most competitive prices possible for shipping.
In the European cuvette market, FireflySci remains an untapped resource. With other cuvette manufacturers based in Europe, FFS is looking to gain a foothold in the European cuvette world. With the benefits of local European distributors and enhanced shipping rates, FFS is looking forward to helping Europe with their cuvette shortage and gaining some European exposure in the process.
For European researchers looking to get the cuvettes they need now, it is strongly advisable to visit the FireflySci website and see what they have to offer.
For more information visit http://www.fireflysci.com.