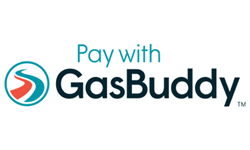 BOSTON (PRWEB) June 15, 2018
Since March, the national average price for a gallon of regular gasoline has increased 20 percent to nearly $3. But for hundreds of thousands of U.S. motorists who buy their fuel using the Pay with GasBuddy™ card, the full effect of these increases don't impact them because they never have to pay full price.
GasBuddy, the only smartphone app connecting drivers with the Perfect Pit Stop, today announced that more than 300,000 U.S. drivers have now enrolled in the Pay with GasBuddy program – the first-of-its-kind fuel savings program that gives drivers a discount on virtually every gallon of gas they will ever pump.
"For nearly 20 years, GasBuddy has helped drivers find the best price on fuel, which attracted an audience of millions to our apps and website," said Michael DiLorenzo, chief marketing officer at GasBuddy. "The Pay with GasBuddy program now enables us to have a stickier, more influential relationship with hundreds of thousands of motorists. Because shopping smart with our app, plus paying smart with our card, puts hundreds of dollars per year back in the pocket of consumers. That value, convenience and simplicity is why Pay with GasBuddy members are using our card to fill up nearly five times per month."
Program Growth Punctuated by More Than 300,000 Members
Pay with GasBuddy launched leading into Labor Day 2017, and has since enrolled more than 300,000 members who have signed up for free, with no credit application, by securely connecting their checking account. Other notables since the program launched include:

U.S. motorists have saved and earned more than $2m using the Pay with GasBuddy program.
More than $73m in total purchase volume made through the card.
Nearly 30 million gallons of gas pumped from 2.5 million unique transactions.
Texas, Florida, California, Illinois and Ohio have seen the most fuel dispensed within the program.
Shell, Speedway, Murphy USA, BP and QuikTrip are the top stations in the program by number of transactions.
"With the price of gas being what it is, and with more people coming into the funnel, the promotional engine to persuade those people to also take advantage of Pay with GasBuddy has a lot of additional appeal," said Karen Webster, CEO of PYMNTS.
"GasBack" Becoming a Strategic Tool for GasBuddy Partners
In addition to its tremendous growth as a direct-to-consumer product, Pay with GasBuddy is fast proving to be a valuable tool for strategic partners to drive added consumer and employee satisfaction through "GasBack" rewards, all delivered through the Pay with GasBuddy card. For example:

Loyalty Programs. In March, GasBuddy unveiled a strategic partnership with Shop Your Way, the loyalty division of Sears Holdings with tens of millions of Members. Now, Shop Your Way Members can earn enhanced CASHBACK in Points benefits when they use the Pay with GasBuddy card. So far, nearly 40,000 motorists have signed up to earn Shop Your Way CASHBACK in Points.
Ride-Hailing, Package Delivery and other 1099 Driver-Intensive Services. Pay with GasBuddy is proving extremely popular as a driver recruitment and retention tool among the most popular ride-hailing, e-commerce, and last-mile fulfillment services. These services will leverage, and add to, the base Pay with GasBuddy fuel discount to attract, retain and reward their drivers.
Employee Benefits. Giving companies the ability to attract, retain and reward top talent by sponsoring incremental fuel discounts through the Pay with GasBuddy card.
Customer Acquisition. Strategic partners seeking to drive sign-ups, subscriptions, downloads and more, can all incentivize GasBuddy users with the allure of an incremental fuel discount delivered through the Pay with GasBuddy card.
Fuel Retailer Market Share. National fuel retailers that are layering on incremental discounts to the base, everyday Pay with GasBuddy incentive are seeing outsize consumer response and urgency, and market share gains.
Mobile Payments. Leveraging the Pay with GasBuddy infrastructure to deliver added speed, convenience and security at national fuel retailers such as Love's and its more than 450 Travel Centers nationwide.
Pay with GasBuddy: Value, Convenience and Simplicity
Features of the Pay with GasBuddy program include:

Free to enroll
No credit application
Signing up is simple, secure, and takes just a few minutes
Works at hundreds of thousands of stations nationwide
Consumers save on every gallon of gas, every time
Up to $340 per year in savings when used with the GasBuddy app
For more information, visit https://pay.gasbuddy.com.
About GasBuddy
GasBuddy is a smartphone app connecting drivers with their Perfect Pit Stop™. GasBuddy is the leader in crowdsourced information to help drivers find the best gas prices, closest stations, friendliest service, cleanest restrooms, tastiest coffee and much more. GasBuddy is the leading source for the most accurate, real-time fuel prices at more than 140,000 gas stations in the U.S., Canada and Australia. The Company's B2B Retailer Software-as-a-Service (SaaS), known as GasBuddy Business Pages, provide Fuel Marketers and Retailers their best opportunity to maintain their station information, manage their brand, and promote to their target consumer audience. For more information, visit http://www.gasbuddy.com or email press@gasbuddy.com.