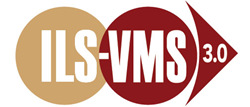 "ILS-VMS 3.0 was created to provide a powerful, cost-effective video management system and completely integrated security platform for our current clients and expanding global client base."
MASSAPEQUA, N.Y. (PRWEB) June 15, 2018
IntraLogic Solutions CEO and Founder Lee Mandel announced today the company has introduced its comprehensive next generation security video management software for school districts, municipalities, retail and commercial facilities.
IntraLogic Solutions VMS 3.0 (ILS-VMS 3.0) has been developed to meet the changing technology demands of clients around the world. A global leader in security technology development and integration, IntraLogic Solutions works with hundreds of school districts, colleges and universities, government agencies, health care facilities, transportation authorities, and commercial facilities. ILS-VMS 3.0 is ideal for schools and facilities that require advanced, efficient and powerful solutions.
"ILS-VMS 3.0 was created to provide a powerful, cost-effective video management system and completely integrated security platform for our current clients and expanding global client base. We listened carefully and worked with our clients to identify the features and solutions that they wanted and needed. Our team used this information to create ILS-VMS 3.0, a breakthrough, state-of-the-art open platform intelligent VMS system for them," said Lee Mandel, CEO and Founder of IntraLogic Solutions.
This robust platform was developed by IntraLogic Solutions' team and leverages the power of technology and software from AxxonSoft a respected award winning international software developer and technology innovator. Fast Lane Technologies Inc., owned and operated by Lee Mandel CEO of IntraLogic Solutions, has been named the master representative to market and sell this advanced and expandable VMS technology nationally.
The solution offers the most powerful fully integrated VMS system available on the market today. The features and capabilities are unmatched in comparison to other platforms and technology available in the United States and around the globe.
ILS-VMS 3.0 offers a single software platform which includes:

Live View
Playback
3D E-mapping
Lockdown Capabilities
New cost-saving benefits and features include:

No per-camera license costs
Legacy hardware integration
Unlimited expansion
Centralized solution
No ongoing per camera maintenance fees
Enhanced fault tolerance and failover
Artificial intelligence
Reduced points of failure
Built-in license plate recognition
Facial recognition
Up to 512 cameras per server
Bring your own Hardware options
Virtual Environment certified
Full integration and scalability is critical for the ease-of-use and management of systems that rely on a VMS infrastructure. ILS-VMS 3.0 has built-in fire alarm, access control, burglar alarm and classroom locking capabilities.
Key features include the use of Meta Data from IP devices, eliminating the need to decompress video. This reduces the CPU burden on video servers, expanding the number of potential videos streams. Advanced software compression allows for reduced network transmission burden. This platform also provides for easy archive replication and on-camera edge storage where video can be recorded on an on-camera SD card.
Hardware has also been configured and designed to improve performance and provide additional analytical capabilities.
"Analytics are critical for preventing incidents, responding to emergencies and for post-event investigations. ILS-VMS 3.0 has some of the most advanced smart search capabilities and analytics available on the market today, transforming video surveillance into a pro-active notification tool," added Mandel.
Facial recognition and visitor tagging and tracking, time compression and license plate identification features provide users with greater efficiencies and flexibility. Combined with artificial intelligence, ILS-VMS 3.0 enhances accuracy and features never before offered capabilities to security personnel.
To learn more about IntraLogic Solutions ILS-VMS 3.0, please visit http://www.ilsny.com or call (516) 799-7061.
About IntraLogic Solutions, Inc.
IntraLogic Solutions provides cutting edge, user friendly and affordable security solutions to businesses, municipalities, government agencies and school districts. The company's fully integrated security solution ILS-VMS 3.0 ties together video surveillance, access control, intrusion detection, fire alarms, and visitor authentication & management capabilities into a single common operating platform that is instantly shared between onsite personnel and first responders. Innovations include the patent-pending Alert Domain Awareness System, and One Button Lockdown System which enables facilities to broadcast a lockdown with multiple actions and announcements with a single click, 24/7/365 Incident Awareness Center "IAC" and the NightHawk "All in One Security Box." IntraLogic Solutions is based in Massapequa, NY. For more information about IntraLogic Solutions' products and services visit http://www.ilsny.com.
Facebook: http://www.facebook.com/intralogicsolutions
Twitter: http://www.twitter.com/IntraLogic
LinkedIn: http://www.linkedin.com/company/intralogic-solutions-inc-/