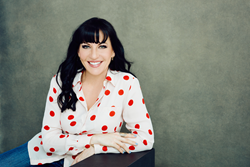 "Consumers are much more likely to trust unbiased, factual news than glowing praise from someone who is getting paid to talk up a brand."
TAMPA, Fla. (PRWEB) June 18, 2018
Recent investigative stories have called journalistic integrity into question by revealing that paid brand mentions have been featured in articles on major news sites such as Forbes, Fast Company and Huffington Post.(1, 2) When writers accept bribes that shape the news or media outlets sell editorial space in their publications, this "payola" threatens independent journalism and can tarnish the reputations of all involved. Karla Jo Helms, founder and CEO of JoTo PR, says the practice is particularly dangerous in the era of "fake news" and asserts that failing to disclose paid stories is tantamount to lying according to public perception. Here, she outlines the potential repercussions of paid placements and explains why objective reporting and earned PR coverage translate to greater credibility.
Paid placements are nothing new; many publications offer opportunities for sponsored content that is clearly labeled as such. However, ethical and conflict-of-interest issues arise when paid mentions appear in news articles and editorial content. This questionable practice was recently highlighted in investigative stories published by The Outline.(1, 2) The author suggests the practice is linked to news outlets' reliance on low-paid and/or unpaid contributors to maintain a high volume of fresh content, which could lead writers to accept "payola" from digital marketing agencies and brands. And though many writers accept these payments without their publishers' knowledge, Helms has also encountered a growing number of news outlets that are responding to PR pitches by offering to sell editorial space in their publications.
The Society of Professional Journalists' Code of Ethics states that the "primary obligation of ethical journalism is to serve the public"; as such, journalists should "refuse gifts, favors, fees, free travel and special treatment, and avoid political and other outside activities that may compromise integrity or impartiality, or may damage credibility."(3) However, many unpaid contributors do not have a journalism background and see nothing wrong with accepting payments when they're providing publishers with free or cheap content. When The Outline contacted major news sites to discuss this practice, most emphasized that paid brand mentions are a violation of their editorial policies; yet many digital marketing agencies still promote paid mentions on those sites and even publish price lists.(1, 2)
"Though some may try to justify paid brand mentions in editorial content, it rarely ends well for those who knowingly engage in it," asserted Helms. "Writers who accept outside payments risk having their articles deleted and getting banned from reputable publishers' sites; news outlets have had their journalistic integrity called into question and brands have suffered a hit to their credibility. Since the goal of public relations is positive publicity—and true third-party credibility—why subject yourself to the possibility of negative blowback? If you have a product or announcement that is genuinely newsworthy, our experience has shown that a PR pitch will usually generate coverage without the cost—or risk—of payola."
The Outline's exposés have raised awareness of paid mentions and appear to have prompted some changes within the news industry. Forbes and Huffington Post both removed multiple articles from contributors who included paid mentions in their stories,(1, 2) and Huffington Post subsequently announced it is shutting down its unpaid contributors platform.(1, 4) Helms applauds news outlets that take a zero-tolerance stance regarding paid insertions in editorial content, but notes that some lower-tier and upstart publications are flouting the journalistic standards of more reputable media sources by demanding payment for editorial space. Recent PR pitches with solid news angles elicited the following replies:

"We do not offer free PR in our publication. If you would like to run a piece on this, it is $300 for an article plus image with link. I've attached our rate card."
"We are interested to cover the topic and if an interview is involved to interview for $200 (to pay a reporter to work on it as it will be an editorial, not a sponsored story)."
Helms sees such "pay-for-play" offers as a dangerous conflict of interest. If companies are paying to dictate editorial content—as opposed to reporters using PR pitches as a springboard to research and develop news stories that serve the public interest—the lack of journalistic oversight can result in self-serving, erroneous or even harmful information being disseminated in the guise of news. In such cases, Helms says PR crosses the line into fake news and undermines the work of ethical reporters at a time when 78% of U.S. journalists believe the public has lost trust in the media.(5) She warns that misinformation spread through paid stories can lead to dire and exponentially severe consequences including litigation, bankruptcy and even widespread societal harm. At the same time, savvy news consumers know when they're being sold to and are less likely to trust that source.
"Consumers are much more likely to trust unbiased, factual news than glowing praise from someone who is getting paid to talk up a brand," observed Helms. In fact, 59% of U.S. journalists believe fake news is making readers more skeptical about all of the content they read.(5) "Just as most people instantly dismiss infomercials with paid actors and product reviews in which free goods are exchanged for the review, they're likely to have an unfavorable perception of companies and publications that are trying to sell them something in a news story. Nothing will hurt a brand or news outlet faster than being caught in a lie."
Helms believes journalism is at its best when reporters and PR pros work together to deliver informative and accurate hard-news stories that expose real issues and propose real solutions, as opposed to paid puff pieces that are little more than ads. JoTo's media relationships have generated earned coverage for clients while helping reporters develop hard-hitting articles with expert insights on such topics as cybersecurity, eCommerce fraud, FinTech advances and healthcare. "This is where journalism thrives. Strong editorial content draws more readers, and ultimately more ad dollars," explained Helms. "When I see news outlets forgoing solid, newsworthy pitches for paid placements, I see a publication that is on its way out. Value to readers should always be the primary consideration of any news story, and reporters and brands would do well to keep that in mind."
JoTo PR embraces a nonconventional approach to public relations, with Helms serving as the company's Chief Evangelist and Anti-PR Strategist. She is on a crusade to defeat the old paradigm of PR as a purveyor of self-promotional fluff, and urges brands to adopt an ROI-based PR approach that relies on disruption, exposure and influence. By leveraging these tools in proactive campaigns, JoTo helps brands generate positive press coverage without resorting to paid mentions.
About JoTo PR:
After doing marketing research on a cross-section majority of 5,000 CEOs of fast-growth trajectory companies and finding out exactly how they used PR, how they measured it and how they wanted the PR industry to be different, PR veteran and innovator Karla Jo Helms created JoTo PR and established its entire business model on those research findings. Helms is the Chief Evangelist and Anti-PR Strategist for JoTo PR. Experienced in crisis management, she learned firsthand how unforgiving business can be when millions of dollars are on the line—and how the control of public opinion often determines whether one company is happily chosen, or another is brutally rejected. Astute in recognizing industry changes since its launch in 2009, JoTo PR's team utilizes newly established patterns to create timely PR campaigns comprising both traditional and the latest proven digital media methods. This unique skill enables them to continue to increase market share and improve return on investment (ROI) for their clients, year after year—beating usual industry standards. Based in Tampa Bay, Florida, JoTo PR is an established international public relations agency. Today, all processes of the agency are streamlined PR services that have become the hallmark of the JoTo PR name. For more information, visit JoTo PR online at https://jotopr.com.
(1) Christian, Jon. "These Are the People Paying Journalists to Promote Brands in Articles"; The Outline; January 18, 2018.
(2) Christian, Jon. "Bribes for Blogs: How Brands Secretly Buy Their Way Into Forbes, Fast Company and HuffPost Stories"; The Outline; December 5, 2017.
(3) Society of Professional Journalists. SPJ Code of Ethics; September 6, 2014.
(4) Polgreen, Lydia. "Introducing HuffPost Opinion And HuffPost Personal"; Huffington Post; January 18, 2018.
(5) Cision. "Cision State of the Media Report Reveals Rising Public Trust Amidst Journalism's Fake News Battle"; press release issued April 24, 2018.