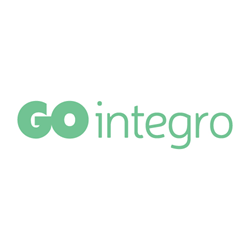 There has been a sustained growth in HR Tech investment in the last three years. This is evidence that the Latin American market has been evolving. This study provides numerous insights into what HR professionals must do to embrace and succeed in the Digital Transformation of their organizations
BUENOS AIRES, Argentina (PRWEB) June 16, 2018
GOintegro, Latin America's leading Employee Engagement Platform, announced the results of its most recent annual HR Tech research study. More than 1.200 Human Resources professionals were surveyed, with great participation from large and small companies with presence in Argentina, Chile, Uruguay, Brazil, Colombia, Mexico and Peru. Through 16 questions the different HR technology realities in the region were revealed, concluding that Latin American companies are preparing to considerably increase investment in HR Tech, especially towards Internal Communication (45%) and Training (45%) solutions.
54% of Latin American companies plan to boost investment in HR Tech within the next year, "There has been a sustained growth in HR Tech investment in the last three years. This is evidence that the Latin American market has been evolving. This study provides numerous insights into what HR professionals must do to embrace and succeed in the Digital Transformation of their organizations". Germán Dyzenchauz. CEO & CO-founder GOintegro.
This year's study reveals that 70% of the companies that have a formal HR Tech strategy met their objectives, 10 percentage points more than companies that do not have a formal HR Tech strategy. Having a precise strategy and approach is crucial to make the best of HR technology in order to guarantee a more coherent and fluid Employee Experience and meet overall business goals
"Today the best leaders in the HR industry not only react timely and effectively to change but they go further and act as agents or evangelizers, guiding collaborators and the whole organization to adapt the social and economic aspects of a dynamic market". German Dyzenchauz. CEO & CO-founder GOintegro
Key survey findings include:

Issues such as the lack of internal resources to push technological projects (27%) and leadership's resistance to change (19%) are the most difficult tasks for HR managers in their path to achieve the organization's Digital Transformation.
36% have expectations of increasing their investment in HR Tech in 2018
The main errors when deploying HR Tech are: 29% inadequate planning, 28% lack of clarity when defining project goals, 24% lack of support on behalf of senior management.
Mobile Apps (54%), Collaboration Tools (49%) and Social Media (42%) are seen as the most advantageous use of HR Tech to boost production and Employee Engagement.
Please click here if you wish to download the complete 4th HR Tech Study Results
About GOintegro
GOintegro is the leading Employee Engagement platform in Latin America, used daily by more than 500 corporate clients, representing over 1 million people, as their main tool for driving employee engagement.
Offering a single platform with integrated applications to develop all the Internal Communication, Recognition, Benefits, Rewards & Incentives initiatives.
With 140 employees present in 13 countries, GOintegro covers all Latin America's Employee Engagement needs.
More than 500 companies, from 100 to 100,000 employees,
use GOintegro day by day to boost organizations Digital Transformation.
For more information please contact:
José Guerra
Chief Marketing Officer, GOintegro
Cell Phone: +56 9 6616 8188
Email: jose.guerra(at)gointegro.com