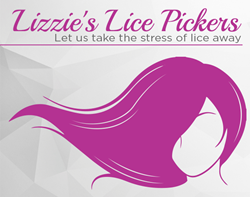 ORANGE, Calif. (PRWEB) June 15, 2018
Lizzie's Lice Pickers of Orange California just announced their summer discount special for parents sending their children off to summer camp. The company is now offering a 10% discount on their lice removal products. According to a spokesperson at Lizzie's Lice Pickers, "As kids head off to various summer camps, parents can rest easy if they have one of our effective live removal products on hand. Being proactive is the best way to prevent a lice infestation and allow kids to enjoy the summer!"
The discount applies to nit combs and the specialized enzyme that effectively removes and controls lice. Customers can apply the discount when they purchase a product at the Lizzie's Lice Pickers location at 648 N. Tustin Street, Suite G, in Orange, California 92867.
The products available are enzyme based rather than pesticide based, which offers a safer method of removal. "Research shows that the enzyme product is just more effective than pesticide-based product," says a company representative. "Not only does this offer a healthier alternative, but the lice can never become resistant to it." The enzyme works by breaking down the exoskeleton, killing them, and loosening the eggs left behind for effective removal with the nit comb.
Lizzie's Lice Pickers offers products for those with mild lice infestations, severe infestations, and an in-home service. The company serves customers throughout Orange County.
Those interested in learning more about the Lizzie's Lice Pickers lice removal products and services and call the company at 714.602-6274 or by visiting their website at http://www.lizzieslicepickers.com. The website features information on all of the company's products and services.