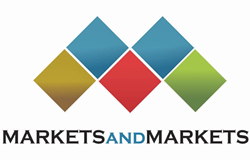 CHICAGO (PRWEB) June 18, 2018
WHAT:
Hosted by MarketsandMarkets, the world's largest revenue impact research and advisory firm focused on high-growth niche markets, the NextGen Immuno-Oncology Congress - US Edition will bring together academicians, researchers and scientists from research institutes, bio-pharmaceutical companies and biotechnology companies to address the most recent research in immune-oncology therapies.
The two-day event will explore the latest updates and developments in CAR-T cell therapy, neoantigen-based and microbiome-derived immunotherapy and new paradigms in immune checkpoint inhibitors. The conference will also examine various combination strategies, pre-clinical and translational immune-oncology developments, updates in cellular and viral therapies, vaccines development and personalized immunotherapy.
Speakers include more than 50 leading experts from across the industry who are working together to tackle challenges and increase breakthroughs within the immuno-oncology research field.
WHERE:
NextGen Immuno-Oncology Congress - US Edition
Radisson Hotel Philadelphia
2400 Old Lincoln Hwy
Trevose, PA 19053
WHEN:
Date: June 21, 2018 through July 22, 2018
For more information about NextGen Immuno-Oncology Congress and to register, visit: http://events.marketsandmarkets.com/Next-Gen-Immuno-Oncology-Congress-USA.
About MarketsandMarkets
MarketsandMarkets provides quantified B2B competitive intelligence research on high-growth emerging niche markets that will impact future revenue mix of 70-80 percent of companies worldwide. Following its unique Growth Engagement Model (GEM), MarketsandMarkets helps clients identify new opportunities, most important customers and sources of incremental revenues for both the clients and their competitors as well as develop "attack, avoid and defend" strategies. With more than 850 fulltime analysts and subject matter experts (SMEs), the company serves more than 5,000 corporate clients worldwide, including 80 percent of global Fortune 2,000 companies. Its global headquarters is located in Pune, India, and the U.S. headquarters is in Chicago. For more information, visit http://www.marketsandmarkets.com/ or follow on Twitter @MarketsandMarkets.