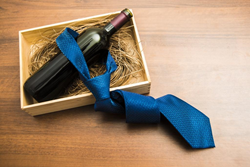 FREMONT, Calif. (PRWEB) June 15, 2018
Father's Day Buffet at Prime 109 Steakhouse
Sunday, June 17th, 11am to 4pm
Fremont & Santa Clara Locations
Enjoy A Special BBQ & Seafood Buffet
Featuring Starters & Salads, Seafood Station, Over a Dozen Entrees, Desserts and More!
See the menu at http://www.prime109steaks.com/specials
Make reservations at http://www.prime109steaks.com/reservations
Adults (& 12+) $54 Children 3-11 $19 Under 3 Free
#prime109 #prime109steakhouse #fathersday
About Us:
Prime 109 offers a one-of-a-kind encounter that transforms the traditional dining experience. The restaurant's ambient décor in warm and inviting gold, copper and mahogany hues allows customers to relax while enjoying a prime cut of steak, seafood or one of the restaurant's 16 signature cocktails made from freshly squeezed juices and garden herbs. The unique combination of good, healthy and delicious meals and tantalizing libations has attracted residents throughout the Bay Area, and an outdoor patio, complete with candlelit tables, enhances the dining experience.
The restaurant's menu, developed by renowned executive chef Andre (Andy) Revella,is inspired by global and regional delicacies, and uses fresh and seasonal ingredients to create authentic flavors prepared according to time-honored traditions.
Prime 109's signature "World's Greatest Prime Rib," is a 48 ounce cut of beef encrusted with herbs and spices, slow roasted and served on the bone to deliver deep, robust prime rib flavor.
The creations conceived by Revella and his team have quickly made Prime 109 the go-to place for residents of Fremont, Santa Clara and the greater Bay Area.
Located Fremont & Santa Clara, CA, Prime 109 has designed a semi-private dining experience and developed a weekly events schedule that includes Top Shelf Reserve Mondays, Wine Wednesdays, Live Music Thursdays, a Sunday Buffet Brunch with bottomless mimosas and happy hour seven days a week to cater to locals and keep guests coming back.