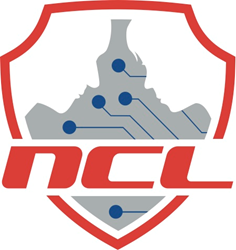 The challenges are meant to be quick, easy, and fun!
CHEVY CHASE, Md. (PRWEB) June 19, 2018
Lighthearted puzzle games are the best way to have fun while keeping cybersecurity skills in check. As luck would have it, the National Cyber League (NCL) is hosting a summer season of LollaPUZZLooza on social media starting this month.
Every Tuesday until August 7, NCL will host a new puzzle on their Facebook and Twitter pages. Challenges range from cryptography, open source intelligence, steganography, and more. Anyone who answers correctly will be entered in a drawing for a $10 Starbucks gift card. It's that simple.
"The challenges are meant to be quick, easy, and fun," states Kaitlyn Bestenheider, NCL player ambassador. "Take 5 mins to keep your skills fresh between the spring and fall seasons and as an added bonus, you could win a $10 Starbucks gift card. Last summer, I was one of the winners and this summer, I got to make the challenges!"
In addition to puzzles, NCL hosts weekly Facebook LIVE sessions every Thursday night with Dr. Dan Manson, NCL Commissioner. These events highlight NCL players, their keys to success and best practices.
Throughout the year, the NCL hosts a Fall and Spring Season. These competitions allow high school and college students to engage in challenges and exercises in the virtual stadium and gyms to develop and improve their skills. Players of all levels encounter competition that mimics the real world. From these seasonal competitions, participants receive Scouting Reports, which assess and validate their skills among various cybersecurity learning objectives and can later be viewed by potential employers.
Registration for the Fall Season is Aug. 27 to Sept. 28 with the mandatory Preseason game starting Oct. 19 to 27.
For more information on LollaPUZZLooza or NCL, visit http://www.nationalcyberleague.org