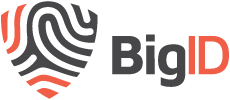 NEW YORK and TEL AVIV (PRWEB) June 18, 2018
BigID, the leader in data-driven protection and privacy of personal information, today announced it is joining the Future of Privacy Forum (FPF) Advisory Board. The FPF is a Washington, D.C. based nonprofit organization that serves as a catalyst for privacy leadership and scholarship, advancing principled data practices in support of emerging technologies.
The FPF Advisory Board brings together industry, academics, consumer advocates and other thought leaders to explore the challenges posed by technological innovation and develop workable privacy protections. BigID's new senior director of privacy strategy, Debra Farber, will represent BigID on the FPF Advisory Board.
"I am delighted to welcome BigID to the Future of Privacy Forum and look forward to Debra's valuable input as an Advisory Board member," said Jules Polonetsky, CEO of the Future of Privacy Forum. "At a time when privacy compliance has become more complex and challenging, it's great to be able to engage the leadership of an applied machine learning company focused on simplifying and operationalizing privacy in the enterprise."
Debra Farber, JD, CISSP-ISSMP, CIPP/G/US/E, CIPT, CIPM, and Fellow in Privacy, recently joined BigID's leadership team. Debra brings tremendous experience and expertise in the privacy space, leading key privacy and security initiatives for Visa, IBM, Promontory, American Express and more.
"BigID is committed to helping organizations deliver data-centric protection and privacy for personal information for the modern enterprise," said Farber. "The FPF's mission is a natural complement to BigID's vision for the future of privacy. We're looking forward to working with the FPF to help bring workable privacy solutions to enterprises and the consumers they serve."
In addition to joining the FPF Advisory Board, Farber will also be representing BigID on the FPF AI Working Group.
As part of the FPF's promotion of technological privacy innovation, the organization has also launched an Israeli affiliate, the Israel Tech Policy Institute (ITPI), to showcase advances in privacy tech in a new center of excellence. BigID will be featured by the ITPI's kickoff at Israel Cyber Week in Tel Aviv, Israel, held at Tel Aviv University, running June 17 – 21, 2018.
During Cyber Week, BigID's co-founder and chief product officer, Nimrod Vax, will be speaking on a privacy tech panel as part of the ITPI event, "From Local to Global: Technology, Privacy, and Policy for the Digital Economy," on June 18, 2018. Event details are as follows:
Privacy Tech (Session organized by The Privacy Protection Authority)
June 18, 2018 at 1:00pm-2:00pm IST
Moderator: Adv. Gili Basman Reingold, chief legal advisor – Israeli Privacy Protection Authority
Speakers:

Audrey Plonk, senior director of public policy – Intel Corporation
Gil Perry, CEO – D-ID
Nimrod Vax, co-founder & chief product officer – BigID
Orly Friedman Marton, head of legal & corporate affairs – Microsoft
Yossi Koren, co-founder and CEO – Privacy Rating
To learn more about BigID or to schedule a product demonstration, go to http://bigid.com/demo or contact BigID at info@bigid.com.
About BigID
Based in New York and Tel Aviv, BigID uses advanced machine learning and identity intelligence to help enterprises better protect their customer and employee data at petabyte scale. Using BigID, enterprises can better safeguard and assure the privacy of their most sensitive data, reducing breach risk and enabling compliance with emerging data protection regulations like the EU General Data Protection Regulation. Learn more at http://bigid.com or visit http://bigid.com/demo to schedule a demo.