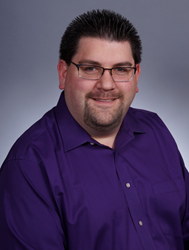 "This credential and his promotion are a testament to Kyle's hard work and the expertise he has gained as a valuable part of the transaction process for our clients," said Jaime Raskulinecz, founder and CEO of Next Generation. "We are all very proud of this accomplishment."
ROSELAND, N.J. (PRWEB) June 18, 2018
Kyle Schickram, assistant transaction manager at Next Generation Services in Roseland, N.J., has earned the designation of Certified IRA Services Professional (CISP) from the American Banking Association (ABA), effective June 1, 2018. Schickram, of Verona, N.J., joined Next Generation in 2014 and is responsible for reviewing all transaction-related documents and handling client inquiries regarding self-directed investments.
In tandem with his CISP designation, Schickram was promoted from transaction specialist to assistant transaction manager in recognition of his accomplishment and demonstrated knowledge. In his expanded role, he will take on more responsibility for the supervision and training of staff members, serve as the lead on special projects and special accounts, and assist Bill Wittler, transaction manager, in the overall management of the transactions department.
Next Generation Services provides full account administration for self-directed retirement plans; its sister company, Next Generation Trust Company, serves as the custodian for the assets within clients' plans. Self-direction allows for a broad array of nontraditional investments, including real estate, precious metals, commodities and private equity.
"This credential and his promotion are a testament to Kyle's hard work and the expertise he has gained as a valuable part of the transaction process for our clients," said Jaime Raskulinecz, founder and CEO of Next Generation. "We are all very proud of this accomplishment."
In order to earn the CISP designation, candidates must have a minimum of two years of dedicated IRA operational or technical expertise, followed up by a required course of study and exam, or have a minimum of four years of experience working with individual retirement accounts. Although Schickram had the four years of experience, he opted to take the 12-week course from the ABA; complete all the weekly quizzes, discussion questions and readings; and sit for the final exam, which comprises 150 questions covering:

Employer plans - SEP and SIMPLE
IRA documentation and maintenance requirements
IRA contributions
Retirement plan portability
IRA distributions
IRA fees and investments
Retirement planning considerations
Schickram is also certified by the Retirement Industry Trust Association (RITA) as a Certified Self-Directed IRA Professional (SDIP), which he attained in January 2016. SDIP qualifications are working at least two years with IRAs, attending the RITA IRA Institute program and passing the RITA IRA Institute Exam. RITA is a professional trade association that comprises regulated banks, trust companies and industry-related professionals, committed to the continued growth and expansion of self-directed retirement plan administration.
"With self-directed IRAs, there is a lot that goes into making sure every transaction is done correctly, according to IRS investing guidelines and other criteria," said Schickram. "Although there was a lot of coursework and studying for the final exam, I've learned so much at Next Generation and felt very prepared. I look forward to adding CISP after my name."
For more information about self-direction as a retirement wealth-building strategy, visit http://www.NextGenerationTrust.com.
About Next Generation
Next Generation Services provides comprehensive account administration and transaction support for self-directed retirement plans. Next Generation's neutral, third-party professionals expertly guide clients and their trusted advisors as part of their white glove, personalized service for a seamless transaction experience from start to finish. Its sister company, Next Generation Trust Company, a trust company chartered in South Dakota, acts as custodian for these self-directed retirement plans. For more information on self-directing a retirement plan, visit http://www.NextGenerationTrust.com, call toll free 1.888.857.8058 or e-mail Info@NextGenerationTrust.com.