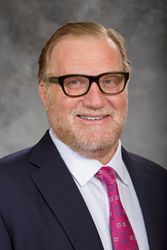 Our accomplishments to date are a testament to our physicians, nurses, therapists, pharmacists, environmental services and food services workers and other team members
ST. PETERSBURG, Fla. (PRWEB) June 26, 2018
U.S. News & World Report has once again named Johns Hopkins All Children's Hospital as one of the top children's hospitals in the nation on the 2018-19 Best Children's Hospitals list. Johns Hopkins All Children's was the only children's hospital on Florida's West Coast to make the list. The hospital ranked in five specialty areas, including:
· #31 Neonatology
· #37 Neurology & Neurosurgery
· #32 Orthopedics
· #44 Cardiology & Heart Surgery
· #50 Nephrology
Johns Hopkins All Children's had the highest ranking in Florida for neonatology, and was the only hospital in Florida to rank in nephrology.
Each year, U.S. News & World Report conducts a survey of pediatric specialists as well as collects clinical data related to patient outcomes, such as mortality and infection rates, clinical resources and compliance with best practices. The information gathered helps families of children with rare or life-threatening illnesses find the best medical care available and serves as the only comprehensive source of quality-related information on U.S. pediatric hospitals.
"For our organization, U.S. News & World Report is not a competition, it is an opportunity to measure our evolution into a leading pediatric academic health system against standards established by our peers," said Jonathan Ellen, M.D., president and vice dean at Johns Hopkins All Children's Hospital. "Our results show we are making great progress. Our accomplishments to date are a testament to our physicians, nurses, therapists, pharmacists, environmental services and food services workers and other team members who demonstrate, every day, a deep commitment to our patients and their families. It is humbling and inspiring to be part of this organization."
Johns Hopkins All Children's affiliate, the Johns Hopkins Children's Center in Baltimore, also ranked in 10 specialty areas placing them on the Best Children's Hospitals 2018-19 Honor Roll. Since joining the Johns Hopkins Medicine health system in 2011, specialists at both children's hospitals continue to work together on a variety of treatment and research initiatives.
This year's rankings will be published in the U.S. News & World Report's "Best Hospitals 2019" guidebook and available on newsstands in late September.
Read more about the rankings in this article.
About Johns Hopkins All Children's Hospital
Johns Hopkins All Children's Hospital in St. Petersburg is a leader in children's health care, combining a legacy of compassionate care focused solely on children since 1926 with the innovation and experience of one of the world's leading health care systems. The 259-bed teaching hospital, ranked as a U.S. News & World Report Best Children's Hospital, stands at the forefront of discovery, leading innovative research to cure and prevent childhood diseases while training the next generation of pediatric experts. With a network of Johns Hopkins All Children's Outpatient Care centers and collaborative care provided by All Children's Specialty Physicians at regional hospitals, Johns Hopkins All Children's brings care closer to home. Johns Hopkins All Children's Hospital consistently keeps the patient and family at the center of care while continuing to expand its mission in treatment, research, education and advocacy. For more information, visit HopkinsAllChildrens.org.