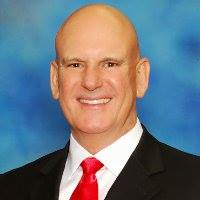 "Orange County is such a diverse community and we want to help the community with quality service. Each client feels like they are a friend and feels comfortable calling me anytime." - John J. Pulles, CPA
COSTA MESA, Calif. (PRWEB) June 20, 2018
CPA John J. Pulles, who is also licensed as an insurance broker and can work with financial advisors and is also a licensed California real estate broker, recently expanded his estate and tax planning departments. He is also in the process of acquiring a tax resolution company to expand his tax resolution department with the affiliation with various financial advisors.
John J. Pulles, CPA, a full-service professional firm with offices in Costa Mesa, also recently welcomed a new member to its team, Jackson Hu. The firm is also looking to hire more people for insurance and real estate, teaching those interested and help them get licensed.
"Jackson is eager to learn and is a great asset to our experienced staff," said Pulles. "We like to help young people, such as Jackson, get CPA certified."
John J. Pulles, CPA also employs experts to assist clients that speak Vietnamese, Chinese, Spanish, English, and Tagalog. "Orange County is such a diverse community and we want to help the community with quality service," concluded Pulles. "Each client feels like they are a friend and feels comfortable calling me anytime."
In addition, John Pulles has affiliated himself with a respected Newport Beach Financial Services Firm. Through this affiliation, his firm will have access to retirement plan design, administration specialists, estate planning attorneys, the latest tax information, and high quality companies offering a wide range of financial products and services. This will provide the convenience of "one-stop" shopping for new and existing clients.
About John J. Pulles, CPA
John J. Pulles, CPA works with many small businesses and individuals throughout Southern California. It provides services in business and personal consultation, tax planning, tax preparation, real estate, insurance options, and assistance in organizing and starting up corporations and LLCs. For more information, please call his office at (657) 699-3049, or visit http://www.pullescpa.com. The office is located at 2900 Bristol Street, Suite E202, Costa Mesa, CA 92626.
About the NALA™
The NALA offers small and medium-sized businesses effective ways to reach customers through new media. As a single-agency source, the NALA helps businesses flourish in their local community. The NALA's mission is to promote a business' relevant and newsworthy events and achievements, both online and through traditional media. The information and content in this article are not in conjunction with the views of the NALA. For media inquiries, please call 805.650.6121, ext. 361.