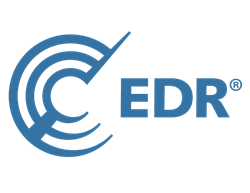 SHELTON, Conn. (PRWEB) June 19, 2018
EDR, the leading provider of data, technology, and insight for the property due diligence industry, has signed a multi-year agreement with PM Environmental, a full service environmental firm founded in 1992 and headquartered in Michigan. PM Environmental is ranked #1 in their home state and nationally as a top 20 environmental consulting and engineering services company.
"At PM Environmental, our mission is to bring clarity to client concerns and confidence to their decision making process," stated Mike Kulka, the firm's founder and CEO. PM and EDR recently engaged in an in depth evaluation process and identified areas where PM's further integration of EDR's industry leading Project360 workflow suite will allow the consulting firm to streamline internal processes and create the efficiencies needed to continue to grow and thrive in today's competitive climate.
According to Chris Aronson, CEO of EDR, "Our team is steadfastly committed to serving environmental professional firms and delighted to be extending our partnership with PM Environmental." Added Aronson, "Our goal is to provide PM with business-minded solutions that support their mission to continually deliver the highest quality, most comprehensive and efficient environmental services to their clients."
EDR's Vice President of Sales, Patrick Coyne, noted that "PM Environmental and EDR have been on a technology journey together for several years. PM was an early adopter of EDR's PARCEL report writing platform as well as the EDR Mobile App. PM has been ready to adopt new due diligence technology, keeping them ahead of the curve and giving them a competitive advantage."
According to Kulka, "EDR has been a strong strategic partner for over two decades and this agreement further solidifies the relationship between the leader in environmental data and a leader in environmental risk management."
About EDR
EDR is a leading provider of information, technology and workflow solutions to the real estate lending and property due diligence industries; including environmental consulting firms, financial institutions, appraisers, and corporations. EDR provides web-based tools that help its clients increase operational efficiencies and better analyze and manage property related risk. The company's SaaS-based Collateral360® system is the fastest growing diligence/risk management workflow platform serving real estate lenders. EDR's market-leading database contains over 4.1 billion property records, including the most comprehensive repository of environmental and land use information in the United States. EDR also conducts market research and shares strategic intelligence through a variety of online channels and in-person events. http://www.edrnet.com
About PM Environmental
PM Environmental is an environmental risk expert focused on business-minded solutions. PM Environmental has over 25 years of experience in consulting and managing a wide variety of environmental, engineering, industrial hygiene, energy and development projects. Ranked the #1 environmental consulting and engineering services company in Michigan and in the top 20 nationally, PM's services include Risk Reviews, Transaction Screens, Phase I & II Environmental Site Assessments, Property Condition Assessments, Brownfield Redevelopment, Site Remediation, Environmental Compliance Audits, Industrial Hygiene, Underground Storage Tank Management, LEED and Energy Auditing Services, and more. PM has offices throughout the United States and provides services nationwide. http://www.pmenv.com/