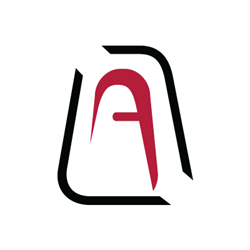 CHICAGO (PRWEB) June 19, 2018
AHEAD, a leading provider of IT consulting and enterprise cloud solutions, today announced further expansion of its services portfolio with the launch of an Enterprise Monitoring and Analytics practice. The practice will initially concentrate on Application Performance Management and the Cisco AppDynamics product line, but quickly expand into measuring and optimizing all facets of enterprise cloud performance. Joe Wrzosek, who brings more than 17 years of experience in enterprise IT, will spearhead the new practice.
"Our clients can't optimize what they can't measure," said Dan Adamany, CEO of AHEAD, "but performance measurement and analytics are still underserved areas of IT. We're excited for Joe to join our growing team and lead the efforts to help clients improve the experiences that their applications and systems deliver."
AHEAD's Enterprise Monitoring and Analytics practice – underpinned by industry leading platforms like AppDynamics and BigPanda – will provide the instrumentation and processes to baseline, analyze, present and alert on all measures of system performance. As a market leader in the performance management space, AppDynamics fits directly into DevOps toolchains, provides critical business performance data in real-time and makes it relevant to not just IT and software development departments, but to business leaders as well.
"As companies accelerate their digital transformation efforts, they must ensure their systems are designed with customer experience and performance as top priorities," said Wrzosek. "From automated performance testing as part of DevOps code promotion, to identifying operational issues before they impact business, to injecting defect information back into the software development life cycle, our new Enterprise Monitoring and Analytics services will help clients add more transparency and end-to-end oversight to IT."
Wrzosek is an Application Performance Management expert with an extensive track record in performance engineering and architecture, sales and consulting. AHEAD's new Enterprise Monitoring and Analytics practice rounds out the company's broad automation and operations capabilities within its Enterprise Cloud Delivery Framework™ and will serve as the measurement backbone connecting the company's Data Center, Cloud, Service Management and DevOps practices.
To learn more, visit http://www.thinkahead.com.
About AHEAD
AHEAD transforms how and where enterprises run applications and infrastructure. From strategic consulting to implementation and managed services, AHEAD creates tailored solutions at all stages of the enterprise cloud journey. Headquartered in Chicago, AHEAD maintains offices in Michigan, Minnesota, North Carolina, Ohio and Wisconsin. To learn more, visit http://www.ThinkAhead.com and follow AHEAD on Twitter at @ThinkAheadIT.