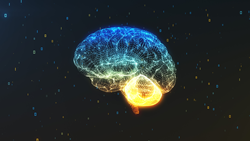 The content and structure of the pilot exceeded my expectations in terms of guiding me through self-exploration and activities that really helped with self-awareness and emotional regulation.
CHICAGO (PRWEB) June 20, 2018
Following their May partnership announcement, Daniel Goleman, Key Step Media, and Everwise have announced the availability of the first learning paths based on Dr. Goleman's acclaimed work on Emotional Intelligence (EI). Pilot participants have called the experience "immersive and engaging" and "crisp and effective". The announcement coincides with Dr. Goleman's address yesterday at the SHRM annual conference, the largest human resources conference in the world.
Each interactive, dynamic path is a two-week experience powered by the Everwise learning platform. The full course, based on Dr. Goleman's EI competency model, is a series of twelve paths. The first path, Emotional Balance, is also available standalone with start dates in July through September. Registration is available at http://bit.ly/eilearning
Participants in a prerelease pilot rated it very highly, saying, "The content and structure of the pilot exceeded my expectations in terms of guiding me through self-exploration and activities that really helped with self-awareness and emotional regulation."
Dr. Goleman, a New York Times bestselling author, Harvard Business Review contributor, and psychologist, is partnering exclusively with Key Step Media and Everwise to bring his research and writings to participants in a more engaging way than is possible with static content. Everwise, as a leading provider of software that drives high-impact learning in the enterprise, was chosen because of its ability to develop and widely deliver collaborative learning experiences, while preserving human connections that contribute to effective learning. Key Step Media, a leading publisher of Leadership Development content, has worked to help create the dynamic experiences from Dr. Goleman's work.
Commenting on the partnership, Everwise VP and Head of Partnerships Colman Lydon says, "This partnership is a perfect match between technology and content. Our customers and their employees will benefit for years to come from our learning platform. Adding learning experiences, based on Dr. Goleman's extensive Emotional Intelligence research, is a fantastic opportunity. It has been a pleasure to work with Daniel Goleman and the Key Step Media team, to bring more great products to Everwise customers."
The partnership pairs the scalable Everwise SaaS platform with coach- and mentor-facilitated courses that use Dr. Goleman's framework for developing Emotional Intelligence. A unique differentiator of this approach is the combination of evidence-based knowledge in what drives behavioral change with the experiential development of Emotional Intelligence competencies. The result is that more people, at all levels in the workforce, will benefit from Dr. Goleman's work linking Emotional Intelligence to performance.
Dr. Goleman says, "In Everwise, we have identified a partner who aligns with our values and shares our passion for learning. The Everwise platform enables us to reach more employees in more companies, who can benefit from engaging learning experiences, on the vital leadership skills gained through applied Emotional Intelligence training."
By transforming static content into dynamic, interactive learning paths, Everwise is enabling employees to learn about Emotional Intelligence in a more fun and engaging way. Register for a path at http://bit.ly/eilearning
About Everwise
Everwise is the only enterprise software that connects your employees to the people, content, and tools they need to be successful at every stage of their career. Customers include Apple, Nissan, Salesforce, Genentech, Microsoft, Visa, Lyft, and other industry leaders.
Companies use Everwise to solve real business problems by delivering more continuous, collaborative versions of their existing training offerings for employees and managers. Common use cases include effective new hire onboarding, training front-line managers, and advancing women in leadership. Learn more about Everwise at http://www.geteverwise.com and register for the Emotional Intelligence paths at http://bit.ly/eilearning
About Daniel Goleman
Daniel Goleman is an internationally known psychologist, author, and speaker. As a science journalist, Goleman reported on the brain and behavioral sciences for The New York Times for many years. He has a PhD in Psychology from Harvard University, and is a contributor to Harvard Business Review (HBR) and Korn Ferry Briefings. His 1995 book, Emotional Intelligence was on the New York Times best-seller list for a year-and-a-half and has been translated into more than 40 languages. And his HBR article "What Makes a Leader?" is the most requested reprint in the history of publication.
Goleman's other bestselling books include Working with Emotional Intelligence, Primal Leadership, Focus, and most recently, Altered Traits: Science Reveals how Meditation Changes Your Mind, Brain, and Body. Learn more at http://www.danielgoleman.info
About Key Step Media
Key Step Media is a publisher and training organization focused on delivering evidence-based leadership development models and methods in practical ways. Weaving together theory, research, and experiential understanding into sustained development of Emotional Intelligence competence, the aim is to facilitate lasting transformation at an individual and organizational level. With a network of high-level professionals offering expertise on these topics, and a variety of media products for diverse learning styles, Key Step Media has been at the forefront of evidence-based EI content for over 10 years. Daniel Goleman and Key Step Media have a longstanding relationship, with their most recent co-releases including the Daniel Goleman Emotional Intelligence Coaching Certification, and an essential set of booklets titled Building Blocks of Emotional Intelligence: 12 Leadership Competency Primers. Learn more at http://www.keystepmedia.com